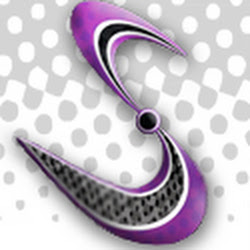 Connect to the World
Denver, Colorado (PRWEB) January 21, 2013
Reuters brought good news for the United States on 3rd January at http://reut.rs/UJaBNA. It was reported that SMEs, the life and blood of the economy, were taking steps towards stability by employing more workers. This last recession no doubt caused widespread unemployment, but an increase in job creation could once again open the doors to prosperity. Around 150,000 new jobs have been reported to have opened up for the able work force in December. This goes on to show that the SME sector is actually growing. More than one industry benefited from this, such as finance, transport, insurance, professional services, manufacturing, and real estate. Only the construction industry experienced a decline in employment. But having other industries benefit from better employment opportunities would more or less leave behind the effects of this decline. With the world going digital, it's of great importance that the SME sector also moves towards making an online presence.
XSM stated that an increase in employment is good news for any economy that has a large workforce. It indicates that the corporate sector is doing well and there are signs of healthy growth. Higher employment also usually means higher sales and profits. SMEs could make use of the extra funds coming in by making smart choices like investing in website development and design. These websites cut the large costs of marketing campaigns and widespread advertising because the web is large enough to spread information and brand awareness across the world. Websites lead the way to larger audiences, more chances at customer feedback, and also increase the visibility of businesses. Those businesses that do not get too much foot traffic these days could become profitable again by offering online delivery services through their dedicated websites.
XSM is the unchallenged expert in the field of web development and design. Many SMEs have sought its services and fulfilled their business needs on http://www.connecttotheworld.com. The highlight of choosing XSM is perhaps its customized packages. Each web design package is completely customizable to meet the various requirements of SMEs. Clients can also rely on the company to offer business consulting and coaching to become more effective in management. For more information about the offerings of XSM, visit http://www.connecttotheworld.com.