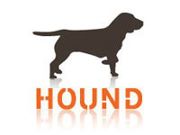 Construction activity is being driven along by rising home prices and the lowest mortgage rates the nation has seen in a long time.
Pasadena, CA (PRWEB) January 19, 2013
The Bureau of Labor Statistics' job report signaled a steady, if not booming, economic recovery. Growth in the construction industry continued to post strong job gains, with 30,000 jobs added in construction in December. Increased hiring in construction has been spurred on by a corresponding housing recovery, according to jobs data on Hound.com.
The Bureau of Labor Statistics released its jobs report this month, reflecting a jobs climate of steady employment growth. Nonfarm payroll employment rose in December, with 155,000 jobs added. Despite a more positive jobs outlook, hiring was not strong enough to bring down the unemployment rate, which remained unchanged at 7.8 percent. Among the industries that posted the most job gains, the construction sector showed continued growth, adding 30,000 jobs in December. Employment growth has been spurred on by the housing recovery and is reflected in the breakdown of which sectors within construction fared especially well: 13,000 jobs were related to building construction and 12,000 jobs were for residential specialty trade contractors. These figures show increased demand for both commercial and residential construction.
Jobs data from the most recent BLS report corresponds with hiring data on Hound.com, a leading job site. Hound has seen jobs in construction spike in the tail-end of 2012, with 7,509 openings posted on the site as of January 17. Much of the current demand is directly related to the fact that, just a few years ago, the construction market was contracting. During the recession, many construction workers were either laid off or changed professions because of the lack of jobs. With demand picking up again, employers are again looking to fill the void left by the recent recession.
With the general consensus being that the housing market has gained traction, one of the biggest industries to benefit has been the construction sector. The success and health of the two sectors have always been irrevocably tied to one another: when the market is down, people don't buy homes, and companies don't build. It did not help matters that the housing market crashed during one of the worst recessions since the Great Depression. Now, both housing starts and building permits are up again, and construction activity is being driven along by rising home prices and the lowest mortgage rates the nation has seen in a long time.
Only time will tell if growth in the construction industry will continue, but for job seekers looking for work in the sector, there are certainly more reasons than not to be hopeful.
About Hound
Hound.com is a job search site based in Pasadena, CA. It's a part of the Employment Research Institute and owned by A. Harrison Barnes.