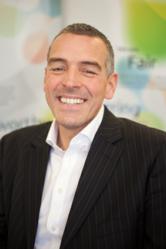 The conditions are ripe to be starting your own recruitment agency.
(PRWEB UK) 21 January 2013
"Risk averse recruiters will miss out in 2013," says Miles Lloyd, CEO of Outsauce. "The conditions are ripe to be starting your own recruitment agency."
Miles, an experienced senior recruitment agency executive and non-exec director of The Recruitment Society, is bullish on the recruitment market: "Despite some tough times, running a recruitment agency is getting easier. As the recent Office of National Statistics Business Demography Report reveals, fewer and fewer employment agencies are closing down – a sure sign the industry is returning to its former strength.
"Fewer agencies may have started up last year than in 2010, but when viewed in this context, to us this shouts 'gaps in the market'. The opportunities are certainly there for those willing to make the leap, and in reality it's never been easier to start up a new recruitment business."
Coinciding with its CEO's optimistic outlook, Outsauce has launched a guide to starting your own recruitment agency. The Recruiters' Toolkit contains ten practical strategies and insights for those thinking about, starting or growing their recruitment business.
"As you might expect, it explains the challenges of setting up – but also dispels some of the myths and helps fledgling business owners to navigate the pitfalls," said Miles. "It sets the record straight on the cost of going it alone, while putting into context the financial risks involved and providing practical guidance around the basics of starting up and running a recruitment agency alone."
The Recruiters' Toolkit also deals frankly with the upfront workload involved – but highlights the time and money saving opportunities available, with invaluable tips on how to free up resources to focus on business development and increase profit margins longer term.
The full guide can be downloaded for free here: http://www.outsauce.net/recruiters-toolkit/?utm_source=General%2Bpress%2Brelease&utm_medium=Toolkit%2Bpress%2Brelease&utm_campaign=Recruiters'%2BToolkit
Outsauce provides financing, back office support, accounting and contracting services for recruitment agencies and contractors and has operated from its head office in Cheltenham since 2000. Formerly Oriel, the company rebranded in December 2012.