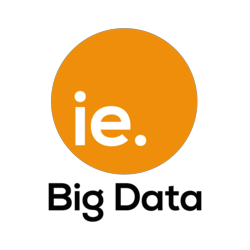 There's a need to drive data driven strategies and this summit explores the innovations in place to do this.
San Francisco, CA (PRWEB) January 19, 2013
With Big Data stealing headlines daily across the globe, IE. - Innovation Enterprise has added to the hype, revealing the agenda for the Big Data Innovation Summit, now just twelve weeks away. With presentations from 100 data science pioneers, this summit is the largest Fortune 500 Big Data summit to date, bringing together 1000 of the industry's most innovative minds.
The eagerly anticipated agenda gives a snapshot of how this summit will take shape, with 6 industry and technical tracks running over two days. Leaders will gather in their masses, as the Westin St. Francis becomes a hub for all things Big Data.
"There's no doubt that Big Data is at the forefront of the agenda across all industries this year," said Michaela Jeffery-Morrison, International Events Director for IE. "There's a need to drive data driven strategies and this summit explores the innovations in place to do this."
In addition to keynote presentations, this summit will feature tracks exploring the increasing importance of Big Data technology across industries, with executives leading Big Data initiatives in Finance, Government and Healthcare sharing their experiences working within these fields. There will also be a technical track exploring the need for Hadoop technology, crucial for unlocking the vast amounts of unstructured data now available. The last track is dedicated to the growing role of Women in Big Data and Tech who are working within a largely male dominated field.
The agenda also showcases the summit's interactive nature, providing the ideal platform to share insight and best practices. Combining roundtable discussions, panel sessions and over 20 hours of structured networking, attendees will have a unique opportunity to interact not only with the most-forward thinking professionals, but also with vendor companies revolutionizing the use of big data. In addition, for the first time there will be an exclusive interactive live interview, where thought-leaders have been invited to answer the audience's most pressing questions on stage.
Big Data has earned the respect of the world's leading organizations with Facebook, NASA, Dept. of Defense, New York Stock Exchange, eBay, LinkedIn, Paypal, Twitter, Walgreens and many more confirmed to present.
For a complete list of speakers visit: http://analytics.theiegroup.com/bigdata-sanfrancisco/speakers
About IE.: IE. - Innovation Enterprise, a CFO Publishing company is an independent business-to-business multi-channel media brand focused on the information needs of Senior Finance, Operations, Planning, Strategy, Decision Support & Advanced Analytics executives. Products include IE.Summits, IE.Finance, IE.Analytics, IE.Operations, IE.Strategy, IE.Membership and IE.Insights.
Whether it's delivered online, or in person, everything IE produces reflects the company's unshakeable belief in the power of information to spur innovation.