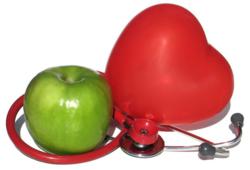 Vertical Pharmacy Initiates Heart Month By Providing Discounts On Vital Heart Medicines
Port Louis, Mauritius (PRWEB) January 21, 2013
Heart disease is the ace killer amongst all diseases Americans suffer from. 600,000 heart patients die every year, i.e. more than 195 Americans of every 100,000 are estimated to die annually due to cardiac complications. With such a grave statistic, the government has decided to take actions that would try to reduce the impact of these diseases. Educating the population about the disease was a primary objective and to do this, the month of February is being celebrated as the 'Heart and Stroke' Month since 2011. Known as Million Hearts, the campaign's target is that over the next five years, through continuous efforts, at least a million heart attacks and strokes are effectively prevented. Vertical Pharmacy has also decided to contribute to this effort. Customers can now avail a flat 10% discount on all heart medicines for the month of February. This will make drugs like Crestor, Plavix, Lasix and many important heart medicines extremely affordable to customers. For more information on availing prescription drugs from Vertical Pharmacy, please visit: http://www.verticalpharmacy.net.
More than 11% of the country's population, that is almost 27 million Americans, suffers from a diagnosed cardiovascular condition. There are number of various diseases that are covered under heart problems. These conditions include heart rhythm problems, congenital heart defects, heart infections and coronary artery diseases. Barring a few, most of these problems can be avoided or cured by practicing better lifestyle. The objective of the Million Hearts campaign is to educate Americans on what they can do to prevent heart attacks. The primary risk factors that lead to heart attack are diabetes, hypertension, individual's inactivity, high cholesterol, smoking and obesity. All these factors can be controlled or removed from the individual's lifestyle.
Vertical Pharmacy fully supports the initiative and regularly provides information to their customers about these high risk factors. Through its blog, it keeps customers abreast of the latest health related happenings in the world, gives tips on healthier habits that can be easily followed, suggests dietary changes, etc. It regularly sends educational mailers to customers advising on what they can do for enjoying good health too. It also provides various prescription medicines at highly affordable prices. As support to the government's efforts of controlling heart diseases, Vertical Pharmacy is currently giving off 10% discount on heart and blood pressure medicines like Lasix, Plavix, Crestor, etc.
Note: All generic medicines provided by Vertical Pharmacy necessarily require a valid prescription for ordering.
Vertical Pharmacy is one the premier online drugstores providing prescription generic medicines at some of the most affordable prices online. Patients can select from a wide variety of high quality generic medicines, which are sent directly and discreetly to them.