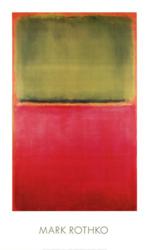 Delray Beach, FL (PRWEB) January 18, 2013
Find the ideal art print to match the interior decor of any room with a new online shopping feature from BandagedEar.com. Whether a room is decorated with a monochromatic theme or a variety of colors, the "shop by color" feature helps provide a stress-free shopping experience.
Co-founder of Bandagedear.com, Francois Buchs, said, "The simple layout of our website, which offers high-quality art prints, provides our customers with the most efficient way to find exactly what they are looking for when shopping for wall art. In addition to our new shopping tool, BandagedEar.com also offers search options, such as: shop by artist, shop by room and shop by theme."
After determining the color or colors desired in an art print, customers can easily upgrade to a framed art print. To continue the smooth shopping experience, BandagedEar.com provides pre-selected framing configurations for each art print. If the pre-selected framing options do not meet customers' needs, they can choose from among millions of framing configurations to customize their purchases. Please visit http://www.bandagedear.com for more information.
About BandagedEar
BandagedEar is an extensive online wall art gallery and community site where art lovers can shop from among thousands of carefully selected art prints and posters. In addition to high-quality art prints, BandagedEar.com offers free tools to help customers discover new art and artists. A custom frame shop allows customers to choose a high-quality custom frame, which typically costs less than local frame shops. Choose from among millions of different configurations by specifying the frame, matting, cropping and glazing. All purchases are backed by a 100% satisfaction guarantee.