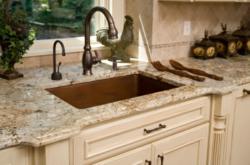 Choosing to buy countertops and cabinets locally can save you money in 2013!
Asheville, NC (PRWEB) January 18, 2013
HomeSource Design Center, a one stop shop for home improvement, remodeling and construction needs is offering free installation of cabinets & countertops with the purchase of a countertop/cabinet package for Asheville Go Local card holders. The Asheville Go Local Card must be presented during selections meeting.
HomeSource Design Center is the local Asheville dealer for Wellborn Cabinets. Wellborn Cabinet line includes a variety of styles and materials to suit any budget. Compared to Lowes and Home Depot, there is an influx of homeowners and contracts choosing to buy local, and are saving money on their home improvement products.
Why choose local? Keep money and jobs in the region. HomeSource Design Center makes a strategic effort to carry products from local and regional sources within 500 miles of Asheville, NC.
Over 360 locally owned businesses are participating in the 2013 Go Local Card Directory can be found online here.
The Go Local Card & directory, published by the Mountain Xpress, are available at various locations including Malaprop's Bookstore, Hip Replacements, Orbit DVD, The Fine Arts Theatre, Blackbird Frame and Art, and Second Gear. Offer is good for the entire year of 2013 and are not to be combined with other discounts.
The HomeSource Design Center incorporates the entire home improvement or construction process all in one convenient location; providing you with a team of experts to guide you through home remodeling, new construction and the purchase of your remodeling/construction products.Located off of Charlotte Street in Asheville, NC.