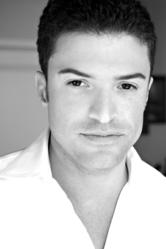 With the advances in mobile technology and ubiquity of cell phones it was a no brainer and something that needed to be done
New York, NY (PRWEB) January 21, 2013
Dr. S. Mark McKenna is the definition of a new school, 'Celebrity' MD. 'Dr. Mark' as he is known casually to his friends and patients alike, has been featured in numerous news publications and televisions shows around the country. His celebrity clientele and zest for life have afforded him a high profile in the greater Atlanta, GA area. On January 3rd, 2013 Dr. McKenna and his team of nutritionists, web-designers, and programmers launched http://www.WeightLossApp.com - The Skinny – to the world. Dr. McKenna's innovative app is designed to foster 'community through communication' by allowing users to share information via a unique social network based sharing capability.
Dr. McKenna, is the founder and medical director of ShapeMed – http://www.shapemed.com in Atlanta, GA and he has been featured in Peach Magazine, 6 Degrees Magazine, 944 Magazine, The New Orleans Tribune, and The Times Picayune among a myriad of other publications nationwide. Dr. McKenna credits his experience with helping men and women lose weight in his medical practice as a motivating force in his desire to launch the app. "Obesity is rampant in this country and it is without a doubt the number one health problem facing our country. Those affected are pre-disposed to stroke, cancer, depression, diabetes, arthritis, joint and back pain, sleep apnea, erectile dysfunction and heart disease", says McKenna. "With the advances in mobile technology and ubiquity of cell phones it was a no brainer and something that needed to be done."
WeightLossApp.com – The Skinny – has been extremely well received with over 5k downloads in its first days of release. Dr. Mark McKenna offers, "We are pleased that our beta-launch was so well received, however we have many new and exciting things planned for the 2.0 version of our app that is in development." Undoubtedly Dr. McKenna almost celebrity status will lend itself to a national platform to spread his message of health and wellness.
For more information please visit http://www.WeightLossApp.com.