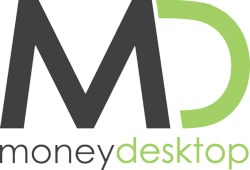 "The ability to look at your entire financial picture in one place and monitor your spending is powerful," said Marcuccilli. "We firmly believe in the value touch can offer our customers..."
Provo, Utah (PRWEB) January 18, 2013
PROVO, Utah, Jan. 18, 2013 — MoneyDesktop, a provider of an online banking-based personal financial management (PFM) solution to banks and credit unions, announced that Fort Wayne, Ind.-based STAR Financial Bank has launched touch, a white-labeled PFM tool powered by MoneyDesktop's MoneyMobile app.
STAR Financial Bank, with more than $1.6 billion in assets and 68,000 customers, was seeking a PFM solution to enhance its online and mobile banking channels. The bank selected MoneyDesktop based on the security of its applications, a highly engaging user experience and an eye-catching interface. MoneyDesktop's ability to quickly and effectively integrate with the bank's online banking platform, as well as engage with desktop and mobile users, also factored into the decision.
"We branded the PFM tool touch in line with the notion that people want and need to be in touch with all of their finances in one place," said Kristin Marcuccilli, vice president of strategic planning and marketing for STAR Financial Bank. "The new year was a perfect time to launch the service, as many people make resolutions for improved spending, saving, budgeting and overall financial health."
The touch app, offered for free to the bank's online banking customers, enables customers to aggregate all their accounts in one place, view easy-to-understand budgets, categorize and track spending, as well as print and email specific transaction information and/or financial reports. With real-time data, customers can manage their finances anytime and anywhere with both desktop and mobile devices. To support the launch, STAR Financial Bank has run an aggressive advertising campaign that includes television, movie theater screens and online ads to promote the service to current and prospective customers. iPads have also been deployed throughout its 54 locations for in-branch touch demos and training.
"The ability to look at your entire financial picture in one place and monitor your spending is powerful," said Marcuccilli. "We firmly believe in the value touch can offer our customers. As a family-owned community bank, this is a differentiator for STAR, and we pride ourselves on being able to offer the same technology and services as our big bank competitors."
"STAR's touch app, powered by MoneyMobile, will be an invaluable tool for the bank as it looks to serve as the financial hub for its customers," Ryan Caldwell, CEO and founder of MoneyDesktop said. "It is great to see STAR's enthusiasm about its PFM tool and the effort their team has put into promoting the offering. STAR is truly dedicated to finding innovative ways to serve its customer's needs."
For more information on how the app can be private labeled, please visit http://vimeopro.com/moneydesktop/moneymobile.
About MoneyDesktop
MoneyDesktop (MD) is redefining the way millions of people interact with their finances by developing software technologies that drive the financial engagement between account holders and financial institutions. Through its award-winning PFM, MD is the leading provider of online and mobile money management solutions and has become the fastest-growing provider of its kind. By integrating directly into online banking, core, and payment platforms, MD positions banks, credit unions and payment providers as financial hubs and offers tools that dramatically impact loan volume, user acquisition and wallet-share. MD currently partners with more than 380 financial institutions and 27 Online Banking/Core/Payment Network providers.