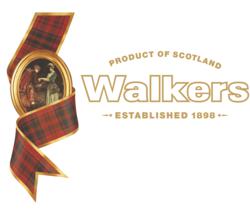 Hauppauge, New York (PRWEB) January 18, 2013
Walkers Shortbread, the much-loved and family-owned Scottish shortbread bakery, expands its successful line of mini cookie varieties with the release of new Mini Crunchy Oatmeal Cookies.
Baked with whole grain oats, the new cookies will be sampled at the 38th Annual NASFT (National Association for the Specialty Food Trade) Winter Fancy Food Show in San Francisco, Calif. from January 20 to 22 at booth #746. Walkers' first-ever oatmeal cookie will satisfy sweet-tooth cravings for consumers who are looking for gourmet bite sized foods with clean and simple ingredients.
"Oats are a quintessentially Scottish food," says Steve Dawson, president of Walkers Shortbread. "Oats are used in porridge, skirlie (a form of white pudding), oatcakes, and now the Walkers family is proud to bake them into these bite-sized, crunchy and buttery cookies."
The Mini Crunchy Oatmeal Cookie package contains 28 bite-sized indulgences and come in a convenient re-sealable 'grab and go' bag. The cookies contain only all-natural ingredients and are made with whole grain oats, sweet creamery butter, whole-wheat flour and a lick of Golden Syrup. The 4.4-ounce bag will be available for purchase online at http://www.walkersus.com and retail stores nationwide, with a suggested retail price of $3.49.
Walkers' cookies and biscuits are made in Aberlour, Scotland at the Walkers' family bakery using only the finest ingredients with no use of genetically modified ingredients (GMOs), artificial flavorings, colors or additives of any kind. All Walkers cookies and biscuits are suitable for vegetarians and are certified Kosher OUD. To learn more about Walkers Shortbread and taste their new Mini Oatmeal Crunch Cookies, please visit booth #746 at the 38th Annual NASFT Winter Fancy Food Show in San Francisco, Calif. in the North Hall of the Moscone Center, or online at http://www.walkersus.com.
###
About Walkers Shortbread
Walkers Shortbread was founded in 1898 and is the leading brand of food exported from Scotland. The family-owned company still bakes its shortbread, traditional cookies, cakes, oatcakes and puddings in the secluded village of Aberlour in the Highlands of Scotland. Walkers products contain no artificial flavorings, colorings or additives: are GMO-free: and its shortbreads, cookies and oatcakes are certified kosher OUD. For more information, please visit http://www.walkersus.com.