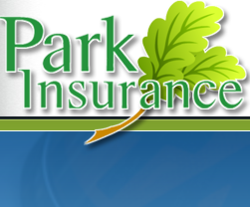 We've been inspired to take a fresh look to see where we can improve even more
(PRWEB) January 20, 2013
Insurance brokers Park Insurance were once again in the industry limelight at the end of last year, with a 'highly commended' placing at the 2012 Insurance Times Awards. The Bristol-based company beat off stiff competition from some of the UK's biggest brokers, such as Willis, and was only beaten to the winner's award by the world's largest broker, Aon.
Park Insurance, known for both their expansive knowledge of specialist insurance, covering anything from horsebox insurance to tradesman insurance, and for their industry-leading training programmes, attended the ceremony in December and were rewarded for a year's worth of excellence with a 'highly commended' in the Training Programme of the Year – Broker Group.
"This is yet another fantastic achievement for Park Insurance, in what was a very busy and successful year," comments Park Insurance director Marc Loud. "It also reinforces our commitment to excellence through training, and has inspired us to do even more in 2013," he adds.
The annual awards were held at the Battersea Evolution in London and attended by the industry's top brokers and insurers.
A busy year for Park Insurance
The quality of their staff training programme put Park in a league of their own at the awards, and has been developed through years of hands-on expertise and experience. Utilising external consultants to deliver the best practice training, Park's staff training ensures that everyone gets a comprehensive understanding of the intricacies of the insurance sector from industry experts. The result is that Park Insurance staff are able to deliver a better quality of service when it comes to finding specialist insurance packages, such as tradesman's insurance, for their customers.
Apart from winning awards and accolades throughout the year and delivering top quality training, Park Insurance have been busy expanding their repertoire of specialist insurance packages. "This award shows how we focus on the training aspect of the business, which means our staff are perfectly positioned to deliver the best possible choice of insurance packages from the most competitive providers to all of our customers," explains Marc.
But just because Park Insurance have received accolades from their industry peers doesn't mean that the team is sitting back and taking things easy from now on. "This commendation has simply spurred us on to do better. We know that we can constantly improve the level of training that we deliver, and we've been inspired to go back and take a fresh look to see where we can improve even more. Instead of receiving the 'highly commended' award, we aim to win in 2013," concludes Marc.
About Park Insurance
Park Insurance Services is the name behind some of the insurance industry's most innovative and specialist insurance websites, including Easy2Insure, Pet Secure, Salon Secure and Secure Underwriting. Based in Bristol and established for over 20 years, they have a reputation as a forward-thinking and customer-focused specialist insurance intermediary. Park Insurance provides access to a unique range of insurance products and services from specialist car and home insurance ( including horsebox insurance) through to commercial policies including shops insurance and tradesman insurance.