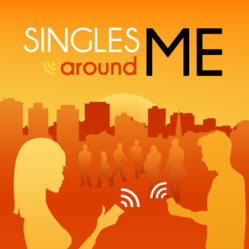 It's the best dating site / app I have been on seriously. Rachel Boykin
New York, New York (PRWEB) January 21, 2013
The popular GPS mobile dating app SinglesAroundMe (SAM) has launched several new tools to help users stick to one New Year's resolution – to find a date close to home. No more long-distance relationships, especially this Valentine's Day. SinglesAroundMe can help members to flirt, meet and date locally, wherever they are in the world.
CEO Christopher Klotz said recently "SinglesAroundMe continues to innovate and lead the new world of social discovery dating apps. Our next generation apps are a testament to this as they are smart, intuitive and safe. With millions of users all over the world, we expect SinglesAroundMe to move from early adopters to main stream this year"
Included in the iPhone release is a revolutionary privacy tool called "Approximate Location" and a new "Message Radius" feature for singles that would like to only receive messages from users within a preset distance, i.e. 30 miles, 60 miles, etc. making it hyper-local or opening it up to the world.
"Approximate Location" offers a unique way for singles to be in the vicinity without revealing their exact location on a map. Now, for the first time, members can choose exactly how much—if any—of their actual location they want to share; they can choose to keep it exact, hidden or approximate, which displaces their precise location by approximately 1-2 miles or 2-3 kilometers
Download our newest Android App at Google Play:
Launched in 2010, SinglesAroundMe has been pioneering location based mobile dating ever since. With over 1 million users in over 100 countries, SinglesAroundMe is enjoyed by singles worldwide. The app is offered on the iPhone, Blackberry and Android devices with additional access via its mobile and web sites.
Press contact:
Hattie Sellick
Hattie(at)singlesaroundme(dot)com
212-401-8690
http://www.singlesaroundme.com