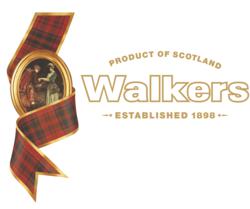 HAUPPAUGE, NY (PRWEB) January 20, 2013
Doing good feels good for the people at Walkers Shortbread, the much loved and family-owned Scottish shortbread bakery. Following a successful partnership with the ASPCA® (the American Society for the Prevention of Cruelty to Animals®) in 2012, through which Walkers raised over $25,000 for the ASPCA, the company announces that they will commit to a second year of partnering with the humane organization. Walkers will double its minimum donation amount to $50,000 for 2013 by contributing 10cents from the sale of each of the Scottie Dog Shortbread 3.9-ounce cartons, and 20cents per unit for larger sizes, to the ASPCA's initiatives for ending animal cruelty.
"Our partnership with the ASPCA has been tremendously well received," says President of Walkers Shortbread, Inc., Steve Dawson. "The Scottie Dog cookies we introduced last year have sold strongly, proving that many of our customers feel that the ASPCA is a worthy organization for us to support."
Dawson adds, "Our partnership with the ASPCA will grow as we introduce new products such as our forthcoming new Chocolate Scottie Dog item. We're delighted to partner with the ASPCA for another year and support their initiatives to end animal cruelty and homelessness nationwide."
For more information about Walkers Shortbread's partnership with the ASPCA and to try the delicious Scottie Dog Cookies, please visit booth #746 in the North Hall of Moscone Center in San Francisco, Calif. from January 20 to 22, or learn more online at http://www.walkersus.com/aspca. Walkers Scottie Dog products can be purchased online directly from Walkers and at select retailers nationwide.
###
About Walkers Shortbread
Walkers Shortbread was founded in 1898 and is the leading brand of food exported from Scotland. The family-owned company still bakes its shortbread, traditional cookies, cakes, oatcakes and puddings in the secluded village of Aberlour in the Highlands of Scotland. Walkers products contain no artificial flavorings, colorings or additives: are GMO-free: and its shortbreads, cookies and oatcakes are certified kosher OUD. For more information, please visit http://www.walkersus.com.
About the ASPCA
Founded in 1866, the ASPCA® (The American Society for the Prevention of Cruelty to Animals®) is the first humane organization established in the Americas and serves as the nation's leading voice for animal welfare. One million supporters strong, the ASPCA's mission is to provide effective means for the prevention of cruelty to animals throughout the United States. As a 501(c)(3) not-for-profit corporation, the ASPCA is a national leader in the areas of anti-cruelty, community outreach and animal health services. The ASPCA, which is headquartered in New York City, offers a wide range of programs, including a mobile clinic outreach initiative, its own humane law enforcement team, and a groundbreaking veterinary forensics team and mobile animal CSI unit. For more information, please visit http://www.aspca.org. To become a fan of the ASPCA on Facebook, go to http://www.facebook.com/aspca. To follow the ASPCA on Twitter, go to http://www.twitter.com/aspca