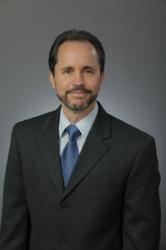 New York, NY (PRWEB) January 18, 2013
Gary M. Cohen, Executive Vice President of BD (Becton, Dickinson and Company), a leading global medical technology company, has been appointed CEO of the MDG Health Alliance and Acting CEO of GBCHealth, effective immediately.
Cohen will be devoting up to half of his professional time to these two leadership roles, while continuing in his EVP responsibilities at BD, where he oversees the Global Health function and leads the company's strategy in Shared Value creation. GBCHealth recently entered into a three-year collaboration with the MDG Health Alliance to engage corporate support on accelerating achievement of the health-related Millennium Development Goals.
"We are absolutely thrilled by Gary's decision to elevate his engagement with GBCHealth and to assume the acting chief executive role," said GBCHealth Board Co-Chair Aigboje Aig-Imoukhuede, CEO of Access Bank plc. "Gary's long-standing dedication to GBCHealth and his commitment to the idea that business must play a role in addressing global health challenges make him a singular choice for this position. We expect Gary to provide critical leadership in the months ahead, especially in shaping our collaboration with the MDG Health Alliance."
Cohen's association with GBCHealth, a coalition of more than 200 companies and organizations that address global health problems, extends to its earliest days under the leadership of the late Ambassador Richard C. Holbrooke. BD has been a long-term member of the Coalition, with Cohen and colleague Renuka Gadde (VP, Global Health) providing visible leadership at GBCHealth events and initiatives, including a leadership role in the Private Sector Delegation to the Global Fund to Fight AIDS, Tuberculosis and Malaria.
"Gary's extensive experience working in collaboration across the public, private and non-profit sectors to improve global health will be invaluable as we work with GBCHealth to accelerate achievement of the MDGs against an end-2015 deadline," said Raymond Chambers, the UN Secretary General's Special Envoy for Malaria, Chair of the MDG Health Alliance and Co-Chair of GBCHealth. "We appreciate BD's willingness to second half of Gary's time to these CEO roles in direct support of MDG attainment."
Day-to-day operations and management of GBCHealth will remain under the leadership of Executive Directors Michael Schreiber (Membership and Advisory Services) and Pam Shepard (Finance, Legal and Operations), who have a combined 12 years' experience with GBCHealth and are supported by a leadership team, three regional directors and a diverse and talented global staff.
The 2013 GBCHealth Conference, the largest gathering of businesses that address global health, will focus on the broad challenges of the health-related MDGs, providing inspiration and guidance for companies to engage in the most impactful ways. The MDGs are targets the global community has committed to achieving by 2015, relating to reducing child and maternal deaths, malaria, HIV and other issues.
BD's Chairman, CEO and President Vincent Forlenza stated, "We believe the principles of Shared Value – creating value for our shareholders by strengthening the health of our communities and addressing the healthcare challenges of societies throughout the world – are fundamental to our strategy. Gary's placement at GBCHealth and the MDG Health Alliance represents an important, real-world expression of this commitment."
About GBCHealth
GBCHealth represents over 200 private sector companies leading the business fight for improved global health. Through work that includes developing comprehensive workplace policies; supporting community programs; leveraging core competencies; facilitating leadership and advocacy by business leaders; and brokering public-private partnerships, GBCHealth helps members achieve their global health goals. GBCHealth also manages the private sector delegation to the Global Fund to Fight AIDS, Tuberculosis and Malaria, serving as an entry-point for corporate collaboration and engagement with the Fund and its recipients worldwide. GBCHealth has offices in New York, Johannesburg, Beijing and Nairobi. For more information on GBCHealth, please visit http://www.gbchealth.org