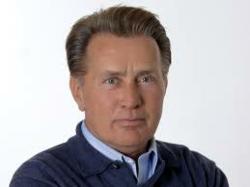 Like other areas of medicine, new approaches to addiction treatment are bringing new hope to victims and their families.
Hollywood, CA (PRWEB) January 22, 2013
The producers of Breakthroughs with Martin Sheen are pleased to announce an upcoming report showcasing how new research is bringing hope to the millions of Americans facing addiction.
Breakthroughs Martin Sheen is an independently produced television series airing in markets around the country on public television. The program is hosted by the legendary Martin Sheen, who is about to embark on his second half-century in American entertainment in 2013. Mr. Sheen has developed a reputation as one of Hollywood's most respected actors during a career that includes more than 60 film appearances.
Breakthroughs Martin Sheen reviews healthcare topics like how the medical community is addressing addiction. Producers are working on new reports that will be airing in the coming months on that will showcase how a combination of therapy, medication, and aftercare are helping addicts build new lives and avoid relapse that is common among people with addiction. With as many as one in ten Americans suffering from some form of addiction or dependency, addiction treatment is a pressing issue for the American healthcare industry.
The producers of Breakthroughs Martin Sheen are targeting March distribution date for the new report. Check local listings for air times on public television and PBS affiliates in individual markets. For more information the producers can be contacted via the official website for the show breakthroughsptv.com.