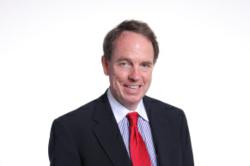 A daunting challenge for each of us in dealing with metabesity — including even our physicians and health policy makers—is to sort through mountains of information and products to make informed evidence-based choices.
San Francisco (PRWEB) January 22, 2013
With the global epidemic of obesity and diabetes, the importance of getting new solutions for prevention and treatment has never been greater. At the 2013 Biotech Showcase running in parallel with JP Morgan Healthcare Conference in San Francisco, noted endocrinologist and strategist Dr. Alexander Fleming was interviewed by Ellie Rubin following his participation in a panel discussion on the challenges for advancing treatments for obesity.
Dr. Fleming expresses long and broad views of metabolic disease in our society and the potential solutions for not just treating these diseases, but preventing them. Obesity and diabetes make up only the tip of the iceberg of root metabolic disorders, which contribute to the most common causes of mortality and morbidity today—cardiovascular disease and cancer. The aging process itself is accelerated by these metabolic disorders.
Metabesity is the term Dr. Fleming uses to describe the entire iceberg of interrelated conditions—diabetes, obesity, metabolic syndrome, cardiovascular disease, dyslipidemia, cancer promotion, and accelerated aging—which collectively represent enormous health and economic burdens. Evidence is emerging that many of these conditions can be attacked simultaneously with the same intervention. And, intervening early to maintain health and prevent disease is clearly where we should be focusing more of our efforts.
Dr. Fleming stresses that solutions to metabesity will come from many directions: nutrition, physical activity, electronic tools, dietary supplements, drugs, medical devices, and even surgery. Right now we have relatively strong evidence about how to treat diabetes with drugs, but weak evidence about how to prevent diabetes with drugs.
Development of regulated products, drugs and medical devices, for the clinical treatment of diabetes and obesity has been increasingly complex, costly, and risky. Dietary supplements do not require FDA review prior to marketing and almost never have long term evidence of safety and efficacy. But, the world needs effective solutions from all these product approaches to meet the metabesity crisis. Our challenge is to build the evidence that a given product is safe and effective.
"One important step in this holistic approach that we at Kinexum have taken," stated Dr. Fleming, "is to establish a strategic relationship with Pennington Biomedical Research Center in Baton Rouge. PBRC is one of the premier metabolic research organizations in the world. Pennington's early leadership in obesity research has extended into every area of and approach to metabesity. Working together, we are committed to catalyzing commercial, government, and academic efforts to bring forward much needed preventions and treatments."
Dr. Fleming, as CEO of Kinexum and during his career at FDA responsible for landmark approvals of metabolic drugs like metformin and the first statin, has experienced firsthand the trials and tribulations of metabolic product development. "Kinexum was founded not to develop health products, but to make these products better and move forward faster to reach the market. We feel privileged to be joining with Pennington and other organizations to accelerate progress against metabesity."
About Kinexum
Kinexum specializes in translational regulatory and development strategy for the global healthcare industry. Kinexum professionals bring decades of experience from the FDA and industry spanning regulatory, preclinical, clinical, and manufacturing solutions. Kinexum has helped more than 200 companies based in the US, Canada, Europe, Asia, and India over the past decade to achieve successful commercial-value milestones. http://www.kinexum.com
About Pennington Biomedical Research Center
The Pennington Biomedical Research Center is at the forefront of medical discovery as it relates to understanding the causes of obesity, diabetes, cardiovascular disease, cancer and dementia. It is a campus of the Louisiana State University System and conducts basic, clinical and population research. The research enterprise at Pennington Biomedical includes approximately 80 faculty and more than 25 post-doctoral fellows who comprise a network of 50 laboratories supported by lab technicians, nurses, dieticians, and support personnel, and 17 highly specialized core service facilities. Pennington Biomedical's more than 500 employees perform research activities in state-of-the-art facilities on the 234-acre campus located in Baton Rouge, Louisiana. http://www.pbrc.edu