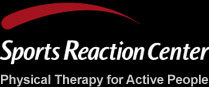 We always look for the most up-to-date tools and techniques to keep our patients healthy long-term and prevent future, more serious injuries
BELLEVUE, WA (PRWEB) January 21, 2013
As a clinic that works on a daily basis with competitive athletes who are involved in contact and endurance sports, it is the goal of the Sports Reaction Center(SRC) to make sure that they detect, treat, and prevent concussions from happening. SRC has been helping professional and amateur athletes with their cutting-edge concussion management program for years, and has recently integrated the King-Devick test into the system.
The King-Devick Test (K-D Test) is a test which is given on the sidelines of sporting events to aid in the detection of concussions in athletes. The K-D Test can help to objectively determine whether or not players should be removed from games. As a result, the K-D Test can help prevent the serious consequences of repetitive concussions resulting from athletes returning to play after head injuries (1).
The K-D Test is a two-minute test that requires an athlete to read single-digit numbers displayed on cards or on an iPad. After suspected head trauma, the athlete is given the test and if the time needed to complete the test is any longer than the athlete's baseline test time, the athlete should be removed from play and should be evaluated by a licensed professional.
Neil Chasan, owner of SRC, believes that returning to play is something that should be medically evaluated, not just decided on by the athlete, coach, or family.
"The most significant risk athletes have is to suffer a second concussion before the first concussion has resolved," commented Chasan. "We always look for the most up-to-date tools and techniques to keep our patients healthy long-term and prevent future, more serious injuries."
Chasan says that they have been able to successfully detect more concussion cases on the field then before implementing the King-Devick test, and calls the test a boon for early-detection medicine. "Its saves lives," he commented.
Chasan and SRC's staff use a variety of baseline testing programs specifically designed to lower the risk of injury from concussions.
● ImPACT — Immediate Post-Concussion Assessment and Cognitive Testing
● BESS — Balance Error Scoring Testing to understand multiple measures of cognitive function
● D2 by Dynavision — An evaluation tool for head injuries, concussions and visual field deficits to measure reaction time
Along with concussion management, the Sports Reaction Center specializes in orthopedic and manual physical therapy, Sports Vision training, performance enhancement, biomechanical evaluations of ACL injury risk and injury assessment in general.
For more information, visit http://www.srcpt.com.
About the Sports Reaction Center
Based in Bellevue, Washington and attracting athletes of all levels from the Bellevue, Seattle, Kirkland and Redmond areas—as well as around the United States—the Sports Reaction Center(SRC) was founded by Neil Chasan in 1997. SRC performs sports physical therapy services that incorporate innovative technologies such as Dynavision, and the NASA-developed Alter-G. The clinic additionally offers concussion management and biomechanical assessment. SRC's clients also include many athletes who have qualified for the Olympic Trials in Track and Field, as well as marathoner Mike Sayenko, Olympic hurdler Virginia Powell, and NFL, NBA and MLB players. The clinic also works with area organizations such as Club Northwest, VO2 Multisports and the Seattle Rugby Club. A graduate of the University of Washington's physical therapy program in 1982, Chasan is a consultant to the U.S. Olympic Training Center, U.S. Rugby Sports Medicine, and Alter G. Neil is the author of the book Total Conditioning for Golfers, and the creator of the video "The Swing Reaction System". Neil also published "Pain Free Back," an iPhone application. Neil serves on the Bree Collaborative Spine and Back Pain work group. A clinical faculty member of the University of Washington's physical therapy program since 1990, Chasan teaches and consults with physical therapists around the world.
(1)King-Devicktest.com. Accessed January 15, 2013. kingdevicktest.com/for-concussions/