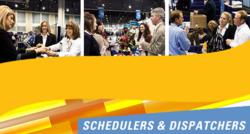 Charlotte, NC (PRWEB) January 21, 2013
Aviation industry staffing services company, In-Flight Crew Connections, will be exhibiting at the 2013 NBAA Scheduler & Dispatcher Conference NBAA Schedulers & Dispatchers Conference in San Antonio from January 22-25. The NBAA conference is a trade show featuring aviation industry leaders with the goal of providing the opportunity for companies to conduct business, make buying decisions, and network.
In-Flight Crew Connections will be presenting products and services to attendees, and will get the opportunity to meet individuals responsible for scheduling and the dispatching of aircraft-at-flight departments. The conference agenda includes presentations on border crossing issues, technology tools, and safety regulations. Attendees will also be invited to join a golf outing during the week.
In-Flight Crew Connections provides staffing options for a variety of flight crew staffing and services roles, including aircraft maintenance technicians, international flight crews, ground crews, flight control, and dispatchers. In-Flight can organize and supply payroll management services for contract and independent labors, including the human resources, insurance and compensations, and background checks. They also offer corporate aviation recruitment to assist with selecting pilots, flight attendants, or entire flight departments.
About the company:
In-Flight Crew Connections is a global leader since 2002, providing aviation industry staffing solutions. Ranked as one of the fastest growing staffing firms of 2012, as well as part of the Diversity Staffing Company list, In-Flight provides professional and experienced personnel. Focused on developing customized solutions that meet the unique needs of their clients, their range of services include:

ONe-CALL™ Temporary Crew Services - on-demand supplemental staffing for Pilots, Flight Attendants, Schedulers/Dispatchers, Aircraft Maintenance Technicians, and Engineers.
Recruitment
International Staffing
For more information on all of the services provided, visit their website at http://www.inflightcrewconnections.com.