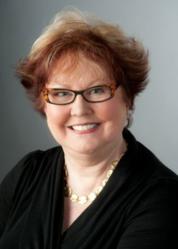 More and more licensed therapist are integrating coaching skills and tools into their work.
Healdsburg, CA (PRWEB) January 21, 2013
"More and more licensed therapist are integrating coaching skills and tools into the work they do with clients" says Lou Dozier, Co Founder of Source Point Training and Licensed MFT. The main distinction between therapy and coaching is that therapy treats DSM-IV diagnosable disorders; coaching involves being in partnership with another person to identify and take action on centrally important professional and/or personal goals.
In an article entitled, Coaching Vs. Therapy: a Perspective, Hart, Battner and Leipsic asked coaches who were trained both as therapists and as coaches to report on the critical difference they saw between coaching and therapy.
Their answers varied, but one important difference reported was in the relationship. They reported themselves as more "self-revelatory," as "having a skilled friendship", and as being "in partnership." The boundaries are looser, transference issues are not addressed and they use more humor and are more actively engaged.
Coaching is perhaps the most exciting, remunerative, and cutting-edge arena for practice diversification around today. When properly structured, coaching offers impressive and unexpected rewards:

It pays well — $200+/hour for individual clients; $1,000+/hour for virtual groups.
It's 100% free of managed care; clients are completely self-pay.
It's a natural fit with the 50-minute hour.
It builds on the existing clinical and practice management skills most mental health practitioners already possess.
It's personally freeing since it can be delivered from your office during a typical day, or from home, reclining on your chaise lounge in comfy pajamas.
It's geographically freeing since it can be delivered as easily from the beach as your office, as easily from Vail or Monterey as your hometown.
It exponentially increases both your "catchment area" and referral base because you are jumping from a local to a national or international practice.
It's fun! Coaching is generally directed to high functioning, interesting, and appreciative people
Future Trends, according to Juliet Austin, MA, as the coaching profession continues to evolve are likely to become more obvious:
1. For the consumer, the availability of coaches will mean a change in the way some people seek support, especially those clients outside EAPs and agencies.
2. Some of the distinctions between therapy and coaching will be made more explicit and will becoming clearer to the public. An increasing number of therapists will receive coach training and offer coaching services instead of, or in addition to, their therapy services.
3. More sophisticated models of coaching will continue to emerge incorporating theories and concepts from psychology and therapy.
4. Therapists are likely to refer to coaches more often once their clients reach a place where they are ready to take more action or achieve excellence in their lives. Coaches will increasingly refer a client to therapy when the client seems inappropriate for coaching or gets stuck on an issue that is not being resolved in coaching.
Lou Dozier and Barbara Fagan have worked together for over 25 years to provide coach training and certification programs to individuals who are committed to expanding their services to a varied audience of individuals. In therapy as in coaching, the issue of relationships always presents an opportunity for greater self awareness. Relationship impacts every facet of our lives. "This is why we have designed one of the most comprehensive Relationship Coach Certification programs available and one that is recognized by the International Coach Federation with 56.5 CCE hours," shares Lou.
Source Point Training's Certified Relationship Coach training is offered to coaches, therapist, and those in the health services and counseling fields and provides participants with a comprehensive Coach's Manual and Client Relationship Workbook. These are used as a teaching and coaching tool to guide clients through 10 weeks of assignments and exercises designed to create greater self awareness of the key components of healthy relationships including the one they have with ourselves.
Just going through this certification program with Lou Dozer and Barbara Fagan is an exciting experience watching how they model being in relationship with each other after working together for so many years. "This material is so deep and so rich, I have seen each one of my clients grow more confident in who they can be for others in their relationships" says Debra Wardell, CPCC, PCC, founder and President of Power Parenting.
Lou and Barbara will be delivering this certification training in Tempe, Arizona starting on March 14th. Participants will spend 4 comprehensive days working though each of the 10 tracks and becoming familiar with the workbook materials. They are mentored by experienced Certified Relationship Coaches and then complete an exam and are certified June 1st and 2nd. Once certified, participants are licensed to use these trademarked materials and workbook with clients in many different arenas. The great value is that there are so many areas that people use this information; in school counseling with young adults, families, faith based organizations, women's shelters and healing centers.
"When we have a healthy relationship with our self, it is the first big step we take to have healthy relationships with others," say Barbara Fagan. "From the first moment we are born, we long to connect with others. This coaching tool really assists people to connect at deep and fulfilling ways."
You can learn more by joining Lou for her upcoming webinar - What is Relationship Coaching? Wednesday, February 6th at 6:00pm PST. Register to attend this free event today.