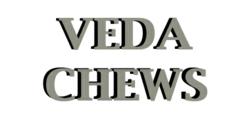 Through this study, we hope to learn more about the effects and benefits that cannabidiol has for helping people with these chronic diseases
(PRWEB) January 21, 2013
MedMar Healing Center is working with people with a range of ailments to take part in research to study the affects of cannabidiol, which is found in cannabis, on specific chronic diseases. The study involves those with such ailments as muscular sclerosis, cancer, neuropathy, kidney disease, seizures, debilitating pain, and HIV. The program runs for two months, and those with the specific conditions listed above participating for free.
"Through this study, we hope to learn more about the effects and benefits that cannabidiol has for helping people with these chronic diseases," explains Douglas Cloupek, of MedMar Healing Center. "Participation is free, so those with the conditions have nothing to lose, and hopefully we will confirm that they have a lot to gain."
Cannabidiol is a chemical compound that makes up roughly 40 percent of the extracts from cannabis. Through research, it has been demonstrated to help relieve such symptoms as nausea, inflammation and anxiety, and even to slow cancer-cell growth rate. Participants in MedMar Healing Center study receive a specific amount of CBD that is taken 1-3 times per day, depending on their ailment. This goes on for a period of two months. They are responsible for accurately documenting any changes, such as how they feel, three hours after taking each dose.
This study is one of several independent ones that are taking place around the country on CBD since the release of "Veda Chews," which consist of 30 mg of CBD, 30 mg of THC, and 30 mg of THC-A. The chews offer a high dosage of CBD, with a low dosage of THC, which is the opposite of what is most typically seen on the medical marijuana market.
"With this study, we hope to further our mission of bridging the gap between the knowledge we have on CBD and its effects," added Cloupek. "We know about many of the benefits that CBD provides, but there is still a lot of research that needs to be conducted. We hope that this puts us one step closer to answers, and patients with chronic illnesses one step closer to some relief. It's our mission to be on the cutting edge of research, so that we can get the best medicine possible into our members' hands."
The MedMar Healing Center, located in downtown San Jose at 170 S. Autumn St., provides a full range of medical marijuana products for Prop 215 patients. For more information on these, as well as the CBD study, visit http://sjmedmar.com, or call (408) 385-9600.
About MedMar Healing Center
Located in downtown San Jose, MedMar Healing Center dispenses high-quality medical marijuana to Prop 215 patients. Their menu of medical marijuana products includes flowers, concentrates, edibles and tinctures. Their mission is to provide medical marijuana in a local, affordable and safe environment. For more information, visit their Website at http://sjmedmar.com.
# # #
CONTACT:
Name: Douglas Cloupek
Email: medmarhealingcenter(at)gmail(dot)com
Phone: (408) 385-9600