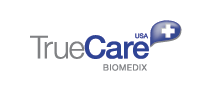 Miami, FL (PRWEB) January 19, 2013
A spokesman for TrueCare Biomedix stated, "We think the new design highlights the quality of our products, which we design and manufacture. We've also incorporated an easier way to search for products and view our entire product spec sheets."
TrueCare Biomedix designs, manufactures and distributes a wide selection of speciality infusion products for use in the healthcare setting, including infusion compounding supplies, IV extension and administration sets, syringes and IV poles. All products are designed using hands-on experience in the industry to develop enhancements to standard infusion products.
TrueCare Biomedix also emphasizes their cost-effective pricing strategy that allows healthcare providers and patients to get access to affordable infusion products without sacrificing quality. Their manufacturing is based in China and supervised by TC Biomedix and all products are shipped using an FDA-registered central distribution center in Texas to minimize costs.
All infusion components are manufactured in a certified facility and examined and approved before release. Final products are thoroughly tested for leaks, tensile strength, sterility and quality and meet all industry standards.
Interested parties can view their complete line of infusion products and new web design by visiting http://www.tcbiomedix.com/.
About TrueCare Biomedix
TC Biomedix designs, manufactures and distributes high-quality infusion products that exceed industry standards and go through a rigorous testing process. They specialize in cost-effective solutions and designing enhancements to infusion products like syringes, IV administration kits and infusion compounding supplies.
TrueCare Biomedix
http://www.tcbiomedix.com/
Toll Free: (866) 593-8444
Local: (305) 593-8444
info (at) tcbiomedix (dot) com