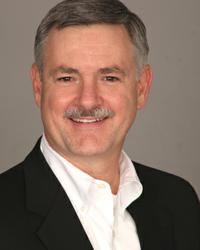 Marietta, GA (PRWEB) January 21, 2013
Abacus Solutions announces Matt Searfoss as the new Vice President of Sales. Searfoss brings 25 years of experience in Engineering, IT, Sales, and Management to his new position.
"I have known Matt for many years and tracked the positive impact he has had on organizations both internally and with clients. His focus on providing value in every area of the customer experience fits in perfectly with the way we want to manage our own growth, as we continue to expand the services and solutions we offer our customers," said Patrick Hiller, CEO of Abacus Solutions.
Searfoss was previously General Manager and Vice President at Peak 10, an Atlanta Data Center and IT services provider, and brings a wide range of skills and expertise to his new position at Abacus. He has a Bachelor of Science in Engineering Systems from the University of California, Los Angeles. Searfoss says he has tracked Abacus for many years as a significant and respected presence in IT Solutions and looks forward to leading the Abacus Sales Team.
"Abacus has a great reputation in the business community and has a lot of best practices already in place. This gives me the opportunity to concentrate on incremental ways we can improve the relationship with our clients. I am also excited to help grow our managed services to provide customers with the fullest benefits of their business solutions," said Searfoss.
Abacus Solutions is a premier IT solutions, technology and managed services provider based in Atlanta, GA. We bring together technology, services, and engineering expertise to simplify and improve the business operations of our clients. We specialize in Managed Solutions, Cloud services and Virtualization, Networking and Security, Storage and Archiving, Business Continuity, and Disaster Recovery. We partner with dozens of leading manufacturers and we have one of the most extensive inventories of new and refurbished gear. This allows us to design impartial technology solutions that serve the best needs of each of our diverse clients.