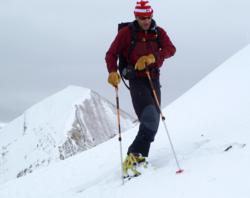 Garmin has always been very good to all of our customers anytime there is a defect or a recall situation so we are more than confident they will take care of anyone having issues
Bozeman, MT (PRWEB) January 18, 2013
The Garmin fenix GPS watch with wrist top navigation is due out in mid-February with a model offering improved water resistance according to the Heart Rate Watch Company.
"Some of the original Garmin fenix models did not hold up well to everyday dousing with water," says Rusty Squire, President of the Heart Rate Watch Company. He adds, "A Navy Seal tried it twice and got leaks and John Yarington our chief product tester had some internal moisture issues while showering."
The Garmin fenix water problem has been known about for several weeks now according to Garmin and the solution is on the way in a few more weeks. "Garmin has always been very good to all of our customers anytime there is a defect or a recall situation so we are more than confident they will take care of anyone having issues," says Squire.
From a functional standpoint the Garmin fenix has proven to be exceptional at navigation with 1,000 way points, ten times the number of the Suunto Ambit, and one of the best mapping system software's available. "This is a slight hiccup and we've seen this before, like when the Garmin Forerunner 610 had charger cable issues," says Squire He adds, "We know Garmin will fix it and make it right".
Heart Rate Watch Company chief tester John Yarington has proclaimed the Garmin fenix his absolute favorite GPS watch for back country skiing and mountaineering. "This will not likely change John's opinion but we told him not to get it wet on his upcoming ski trip to Russia," says Squire.
The new Garmin fenix improved water resistance capabilities will begin shipping in mid-February. "In the meantime for Garmin fenix fans wishing to get a unit we would recommend putting an advanced order in and it will ship the moment they arrive", says Squire. He adds, "Our reputation for being the fastest to deliver new products in the business is important to us".