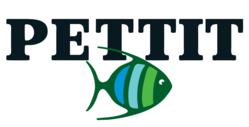 Rockaway, New Jersey (PRWEB) January 19, 2013
At Pettit Marine Paint there are two primary goals: first, to produce the finest, American made marine products, second, to make these products economically affordable. This year Pettit is offering a "Cut Spending" Consumer Rebate. On purchases of select antifouling paints made between January 1, 2013 and May 31, 2013, boat owners will be eligible for a rebate of up to $20.00 per gallon. Even if Washington can't cut spending, you can!
The "Cut Spending" Rebate includes many of Pettit's most popular product lines, such as Hydrocoat, Vivid, Trinidad, Ultima, Horizons and Unepoxy. "You can't put a price on commitment," says Don Zabransky, Pettit's Vice President of Sales and Marketing, "Our customers are committed to our products and in return we are committed to providing the industry's highest quality products at affordable prices." Pettit's previous rebates have all been extremely successful and this year is sure to be the same.
For rebate forms and information about the 2013 "Cut Spending" Rebate visit http://www.pettitpaint.com. Requests must be postmarked by June 30, 2013 and are limited to two rebates per household or individual. Completed rebate form and proof of purchase are required (original dated sales receipt and UPC code from paint label). Please allow 8-12 weeks for processing.
Pettit Paint Contact Information
36 Pine Street, Rockaway, NJ 07866 / 800-221-4466 / http://www.pettitpaint.com
Twitter: @PettitPaint / Facebook: PettitMarinePaint