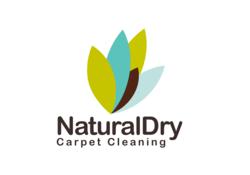 Las Vegas, Nevada (PRWEB) January 19, 2013
We're happy to introduce the grand opening of NaturalDry Carpet Cleaning, currently servicing Las Vegas and Henderson. NaturalDry's friendly and professional technicians have over 5 years experience in carpet and upholstery care. The products we use are eco-friendly and safe for people and pets. NaturalDry Carpet Cleaning prices are competitive and there are no hidden charges. Below are a list of services:
Spot & Stain removal included
The dry extraction method NaturalDry Carpet Cleaning uses dissolves and removes dirt, spots, spills, and grease. The low moisture HOST® product is brushed through carpet using HOST® Dry Extraction Machines. Like a sponge in a kitchen, HOST® holds and controls the cleaning liquids so dissolved dirt doesn't run into the carpet backing. After vacuuming up the HOST® Cleaner, carpet is clean, dry and back in service. LESS THAN 1 HOUR DRY TIME! (Service includes free Hallway Carpet Cleaning).
Scotch Guard Protectant included
Upholstery cleaning is a necessary part of keeping furniture looking like new and fresh smelling. NaturalDry Carpet Cleaning can clean anything from couches and sectionals to kitchen and dining room chairs. The cleaning process uses an extraction machine with Aridex. Aridex is a fast method for deep cleaning upholstered furniture without the inconvenience of getting it wet. This allows furniture to dry and be back in service within 30-45 minutes.
Polish and Protectant included
Professional tile and grout cleaning is a must. Soil builds up on and is absorbed into the grout and forms a layer on the tile making it look dingy. Professional cleaning can have tile and grout looking like new. NaturalDry Carpet Cleaning applies a unique pre-treatment to both the tile and grout to loosen dirt, grease, staining, etc. Our professionals manually scrub the grout to break down and remove residue.
*Receive $20 off when booking $100 or more in services. Mention code: "ND13"
Call today for your free estimate and appointment: (702) 750-7093
http://www.naturaldry.com