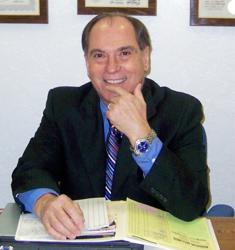 (PRWEB) January 18, 2013
K. Michael Hood, D.D.S. of the Arizona Center for Cosmetic and Restorative Dentistry is pleased to be able to offer his patients a new protocol for periodontal disease treatment. The LANAP protocol, or the Laser Assisted New Attachment Procedure, is a technologically advanced option for treating gum disease. It can help increase bone regeneration while eliminating diseased tissue and bacteria.
Gum disease is a growing problem in this country with millions of Americans suffering from it each year. Unfortunately, many of those patients don't seek treatment. Dr. Hood is hoping that the short recovery period, as well as the minimal discomfort or pain generated by the LANAP procedure, will help more Arizona patients decide to seek periodontal disease treatment. While gum disease causes serious problems with one's oral health, it can also contribute to other serious health problems including pancreatic cancer, heart disease and diabetes, just to name a few.
Dr. Hood has been trained in the LANAP procedure and is one of approximately one percent of all dental professionals who have trained in this 21stCentury conservative protocol for treating Periodontal Disease. Dr. Hood was one of the first Dentists to be licensed and certified for the LANAP procedure in the state of Arizona. The LANAP procedure is done using the PerioLase MVP-7 laser, which is a small laser with a fiber optic tip. Dr. Hood uses a probe to determine the depth of the gum pockets where bacteria has gathered, and then uses the laser to eliminate that bacteria as well as the diseased gum tissue.
The beauty of this procedure is that the healthy tissue is unaffected by the laser, and this aids in keeping the gum line as high as possible. In addition, the laser stimulates regeneration of the bone so that there are fewer issues with losing teeth. Patients find that there is little discomfort associated with this procedure, and that they can return to their normal daily activities in a short time. Dr. Hood feels that the LANAP procedure is an excellent option for patients with gum disease. To learn more about the LANAP procedure, visit http://www.phoenixarizonagumdisease.com.
Dr. K. Michael Hood is a general practice dentist offering patients personalized dental care for Phoenix, Arizona for over 27 years. Dr. Hood attended NAU and graduated from Arizona State University (Go Sun Devils) with a Bachelor of Science degree in Zoology. When still in his first semester of his senior year, Dr. Hood was accepted to the prestigious Baylor College of Dentistry in Dallas, Texas where he graduated with his degree in dentistry. Dr. Hood is part of one percent of dental professionals providing the most recent FDA cleared laser procedure for gum disease and periodontal treatment. To learn more about Dr. Hood and the Arizona Center for Cosmetic and Restorative Dentistry visit their website at http://www.phoenixarizonagumdisease.com and call (480) 696-5855.