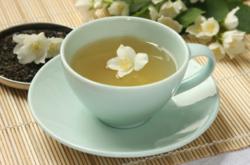 San Francisco, CA (PRWEB) January 20, 2013
Zion Health announces the release of Kanwa Herbal Detox Teas, formulated to serve as a gentle daily whole body cleanse treatment, are now available for purchase at Vitamin Express located on 2047 Fillmore Street San Francisco, CA 94115. Kanwa Detox Formula contains the active ingredient Calcium Montmorillonite Clay (high grade bentonite detox clay minerals), known to help relieve fatigue and digestive disorders including diarrhea, stomach aches, gastritis, food poisoning and ulcers.
Kanwa Minerals Detox Formula contains 57 essential trace minerals from Calcium Montmorillonite, a "living clay" scientifically proven to bind and eliminate harmful bacteria and toxins throughout the digestive tract. A study by The American Journal of Clinical Nutrition supports the benefits of certain clays and their adsorption of dietary and bacterial toxins associated with gastrointestinal disorders. Kanwa whole body cleanse formula's "living clay" has a large surface area that is highly regarded by homeopathic practitioners to gently rid the body of harmful contaminants via a mild negative ionic charge without shocking the system like harsh flushing detox herbs.
Healing smectite/bentonite clays like Kanwa have been used in indigenous cultures for centuries as a natural home remedy for stomach pain and intestinal distress. Sourced from volcanic ash deposits, these clays are known to naturally absorb stomach acid, toxins and bacteria often responsible for intestinal inflammation and ulcers.
Kanwa Minerals Herbal Detox Teas are now available at select health food stores including Vitamin Express Health Food Store located at 2047 Fillmore Street in San Francisco, CA and online at http://www.kanwaminerals.com. Zion Health provides consumers with pure skin and body care products that are 100% vegan, free of parabens, aluminum, and are formulated using certified organic ingredients whenever possible. For more information on Zion Health products, go to http://www.zionhealth.com.