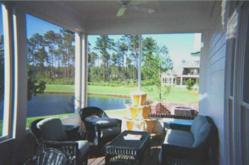 We build additions all the time that are stronger than the state code requires.
Miami, FL (PRWEB) January 22, 2013
Venetian Builders, Inc., Miami, the leading installer of custom-designed, quality sunrooms, patio covers, patio enclosures and screen pool enclosures in South Florida, expanded into Pembroke Pines, Fla., in a big way in 2012, said Venetian Builders President Christopher Noe.
Pembroke Pines, a city in suburban Broward County, Florida, tied as the No. 3 market for Venetian Builders residential aluminum additions in 2012, Noe said. Pembroke Pines and Miami Gardens each generated 8 percent of the Venetian Builders' 2012 residential business volume.
Venetian Builders installs custom-fabricated, quality sunrooms, patio covers and screen pool enclosures in Pembroke Pines, West Palm Beach, Weston, Wellington, Miramar, Miami, Miami Gardens, Fort Lauderdale, Homestead and surrounding communities in South Florida.
Pembroke Pines continues to grow, according to census.gov, with population there estimated to have increased 1.8 percent in 2011, to 157,000 residents.
It makes sense that Venetian Builders is growing there, too, Noe said.
"The household size in Pembroke Pines exceeds the state average," Noe said, referring to figures on census.gov. "That's partly because almost 24 percent of its population is 18 years old or younger. Pembroke Pines is a family place, so home expansion is often a necessity there. And its 75 percent homeownership rate surpasses the state average by 6 points."
With its airport, parks, golf courses and many lakes, Pembroke Pines has many homes where tougher hurricane-resistance regulations are in effect under the strict Florida Building Code, Noe said. Open areas generate higher winds, so the tougher standards help to ensure more resistance to hurricane forces, Noe said.
"Pembroke Pines sunrooms, patio enclosures and screen pool enclosures must be designed to meet the toughest parts of the Florida Building Code," Noe said, "and Venetian Builders has vast experience in doing that. In fact, Venetian Builders can install a strong, attractive screen enclosure or sunroom that exceeds the Florida Building Code. We build additions all the time that are stronger than the state code requires."
Venetian Builders uses framing that has thicker walls, so although it is stronger than standard aluminum framing, it looks the same as standard-strength framing to the casual observer, Noe said. Venetian also uses stainless steel connectors and strong custom-engineered gusset plates.
Venetian Builders offers free, detailed "no-surprises" estimates.
"The only surprise at a Venetian Builders job site is just how neat a builder can keep a customer's property," Noe said. "We pride ourselves in that."
The company offers customers a look at materials and design options right at their door, before they even contract to have Venetian design and install their aluminum addition.
For more information, call Venetian Builders, 866-596-2427.