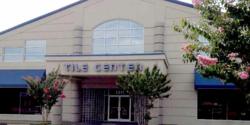 Columbia, SC (PRWEB) January 18, 2013
The Tile Center, a Columbia distributor of tile products since 1960, has introduced Schluter Systems to their product line. With over 25 years in business, Schluter Systems is a world-renowned company that offers high quality solutions to tile installation.
Werner Schluter started his tile installation business in 1966 after training to become a Master Tile Setter. In 1975, Schluter came up with a solution to a common problem. Exposed tile edges were susceptible to breakages and chips. Schluter created a metal edge protector, to cover those exposed edges and create smoother transitions into other surfaces. That design was called the Schluter-Schiene. It was the first in a line of products that make tile installation more efficient and durable.
Schluter Systems, today, has expanded on that original Schluter-Schiene design to encompass a whole line of products that protect tile from wear and tear, as well as provide waterproofing and drainage solutions. The Tile Center now stocks these Schluter Systems products, and can help customers choose the best protective materials for their tile projects.
The Tile Center stocks thousands of tile styles and colors, in a wide range of materials. From ceramic kitchen and bathroom tile to tile flooring, Tile Center has a tile option to suit any project. The experts at The Tile Center are committed to assisting the customer during every step of the process, from tile selection to installation, no matter how challenging the project may be.
About the company:
Tile Center, founded in 1960 offers the latest in bathroom and kitchen tile, carrying everything from traditional ceramic, porcelain, and stone tile to a variety of glass, metal, and exotic materials. From conception to creation, they will transform your dreams into reality. For more information, please visit their website at http://www.tilecenterinc.com.