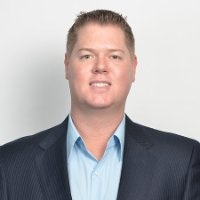 "GoldenOrb.org was created for Transitioning active duty, veterans and military spouses, and is changing the way that they pursue employment". – Evan Altemus.
(PRWEB) January 22, 2013
Veterans and military spouses transitioning to the civilian workforce are told that top companies are placing an emphasis on hiring them, but they are funneled to large career pages and forced to sort through endless job listings that don't really connect them to viable employers. These talented individuals are often left to guess at which openings match up to their skills and end up not being considered for any position. More often than not companies are targeting veterans from certain branches or with specific experiences. They are also typically want veterans for specific roles or areas within their company. Civilians in the business world have a clear understanding of what areas to apply for whereas it is typically not clear for veterans and military spouses because of their unique backgrounds and skills that can be applied to several different areas.
GoldenOrb.org is a new web resource that solves these problems by bridging the gap between companies and veterans. Golden Orb gives veterans a general overview of what companies are targeting veterans, what general areas they are hiring veterans for, general locations, and best next steps. Golden Orb is not meant to have endless links to confusing job postings, just meaningful and easy to use information that can connect veterans and companies.
Employers can also search profiles of transitioning active duty, veterans and military spouses using our search tool that allows them to filter profiles using multiple keywords. This website also gives veterans quality information on academic institutions that really place an emphasis on veteran candidates.
Founders Alan Parker (Prior Enlisted) and Evan Altemus (Naval Academy Grad) started this service for veterans like themselves transitioning to the civilian life and searching for employment. "Golden Orb was created to be a resource to veterans that gives them another option other than job fairs, or third party resources. Now veterans don't have to pay for or wait for job fairs or use resources that restrict potential opportunities. GoldenOrb.org is a completely free resource that gives transitioning active duty, veterans and military spouses inside information that they need to have greater success applying to companies. Now they don't have to waste hours sorting through endless job postings and guessing at where their skills apply with little success. At any time veterans can access information that will allow them to have much greater success applying to both large and small companies, and they can see opportunities across the United States, as well as other countries.
Why the name Golden Orb? The Golden Orb spider makes the biggest and strongest webs in the world and just like the Golden Orb veterans make the biggest and strongest network in the world so it was a great fit.
If you are a transitioning active duty, veteran, military spouse, or a business looking to hire a veterans, visit and register on GoldenOrb.org today.