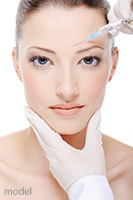 I don't see how this can be anything but a good thing for consumers.
Los Angeles, CA (PRWEB) January 20, 2013
"I don't see how this can be anything but a good thing for consumers," opines Dr. Ourian, Medical Director of Epione Beverly Hills. "First there was Botox, then Dysport and now Xeomin, each with certain distinct attributes. This can only enable me to do a better job of serving the needs of my patients."
The injunction, issued by a U.S. District Judge on March 9, 2012, prevented Merz USA from doing a full commercial launch of Xeomin, the wrinkle-busting drug it developed to compete against market leader Allergan's Botox. The judge concluded that several salespeople hired away from Allergan by Merz took confidential client information and market research when they left. (go to: goo.gl/IvkbK)
"Regardless of which treatment option you choose, consumers need to be smart and safe about the doctor they choose," says Dr. Ourian. "That why I recently created a six-point Botox checklist."

It's important to know who is going to do the actual treatment. Will it be a physician or an RN. Do your research and ask friends and family for referrals.
In California only a physician can conduct the examination and consultation required before a prescription for Botox, Dysport or Xeomin is issued.
These are medical treatments and should only be done in a medical office setting.
Make certain you understand the post-treatment instructions.
Confirm that whatever product you choose to be injected with (Botox, Dysport or Xeomin) is the authentic product manufactured by Allergan, Medicis or Merz respectively. The U.S. Food & Drug Administration recently warned 350 medical practices about their importation of unapproved Botox from a Canadian pharmacy. (go to: goo.gl/WC3fX)
Don't be afraid to ask questions.
For more information about Botox Competitor Cleared to Re-Enter the Market click here.