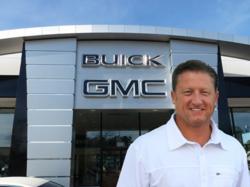 Charlotte, NC (PRWEB) January 21, 2013
Scott McCorkle, owner of Liberty Buick GMC in Charlotte, North Carolina, blames the Cash for Clunkers program for the shortfall in pre-owned cars. Cash for Clunkers resulted in over 690,000 used cars being taken in and destroyed according to the National Highway Traffic Safety Administration in a press release issued just after the end of the program.
Cash for Clunkers, which lasted from July 1st of 2009 through August 31st of the same year, is responsible for taking a huge sector of the used car market out of commission. For those unfamiliar with the program, it was intended to decrease the amount of fuel inefficient vehicles that pollute the environment and replace them with new vehicles that have been tested for fuel efficiency. Therefore, the government provided incentives for Americans to bring in their old cars for a trade-in at dealerships.
Auto dealers like Scott McCorkle believe that the program created a huge shortage of reliable used cars, resulting in an increasingly high demand for used vehicles in the industry. McCorkle said "There are a lot of folks out there that need a less expensive car. They simply cannot afford a new car. Many cannot afford a used car past the year 2009!" He added, "Taking these vehicles out of the market in such huge numbers, really hurt people in our area that were already in trouble due to the economy. We are having a really hard time finding good used vehicles at a fair price."
Statistics recorded by the Obama administration show that the pre-owned cars removed from the market were nearing the end of their lifespan. McCorkle said, "Yes, these cars were near the end of their lifespan but people that might have trickled into the dealership over a period time rushed to get cars in before the end of the program. It created a hole in the natural cycle of pre-owned turnover."
Economists have also placed blame the popular Cash for Clunkers program for the shortfall. Jacksonville State University economist Christopher Westley stated, that "The program "sticks it" to the poor and lower-middle classes by raising the price of the remaining cars in the secondary market, as well as by raising the general price level resulting from the monetary inflation required to finance it."
Cars.com auto critic Kelsey Mays stated "It's hard to pin that on Cash for Clunkers alone". But he agrees that the cause may be due to fewer people buying new cars in the aftermath of Cash for Clunkers.
Used cars have been in high demand for the past three years, and the demand is continuing to rise as time passes. Using data from Automotive News and ADESA, Mays reported that "the average used car went from $9,022 at wholesale in December 2008 to $9,878 three years later. Mays continues, "The relief will be slow. The bulk of 2011's leases won't turn over until 2014 and beyond. February's [2012] average wholesale price for a used car is just $31 less than last December's [2011]."
The problems of the Cash for Clunkers program continue to affect dealerships today. "We can't keep our used cars on the lot," said McCorkle. "If you're interested in trading in your used car for a new one, now is the time. You'll get top dollar for your trade in, and drive off with a higher value for your dollar if you buy new."