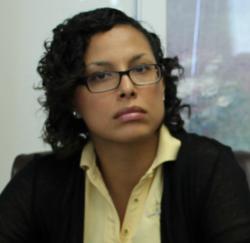 "The month starts fast and goes fast until the last week when we sometimes have a little time to catch our breath.
Riverside, CA (PRWEB) January 22, 2013
Four employees of the TRIP Program in Riverside County California are responsible for making sure that more than 9,000 trips are provided for more than 500 transit dependent but underserved seniors and persons with disabilities each month. According to Ivet Woolridge, TRIP's Operation Manager, "The month starts fast and goes fast until the last week when we sometimes have a little time to catch our breath."
On Thursday, January 31st at 9 A.M. Pacific Standard Time, Woolridge and the people she works with will talk to a national audience about how the program works efficiently and effectively to provide 130,000 miles of escort-assisted transportation each month which enables people to get to their doctors, buy groceries and continue to live independently in their own homes.
According to Woolridge, "The people who need TRIP have no other way to access needed health care or just do the things necessary to continue to live." Woolridge continues, "Everyone is not eligible for TRIP assistance. The application process is a rigorous and exhaustive evaluation of each applicant's needs and capabilities."
Richard Smith, TRIP's General Manager, credits the dedication and hard work of TRIP staff, which he says, "is responsible for making sure that people who receive the service are fully qualified and really have no other way to get to needed services." Anyone who can drive, has family to drive for them, has access to ADA paratransit, taxi or other fee-based, or non-profit services, and is able to use any of those transportation methods, is excluded from consideration for TRIP assistance.
Smith continues, "These tele-conferences are hosted on the last Thursday of each month to give people an opportunity to talk with each other and learn about starting and operating services similar to our TRIP Riverside service." This time the TRIP Conversation will turn the spotlight on the details of the work that Ivet, Consuelo, Karen and Adrian do to give to so many what TRIP's clients say is really "independence", "hope", "peace of mind", and even "emotional survival".
Participation in TRIP Conversations is free to callers. A link to register to call in and listen to the conversation on January 31st is on the front page of http://www.triptrans.org, according to Woolridge. "The conversation is limited to one hour, but usually the last 10 minutes or so is a time when callers can ask questions," Smith says.
The nationally known TRIP program, created by the Independent Living Partnership (ILP), has provided more than 1.3 million volunteer assisted rides for special needs elderly and the disabled residents of Riverside County during its 20 years of operation. Smith says, "Many communities across the United States are starting and operating services because of our work promote adoption of the proven, low-cost TRIP program." He adds, "We decided to expand our assistance through the innovative and informal tele-conference approach that we have been hosting since July of this year."
ILP has also established a training center in Riverside to provide hands-on, in-depth training for the staff of agencies and organizations that are planning or beginning similar services for transit dependent, but underserved adults and persons with disabilities across the county.