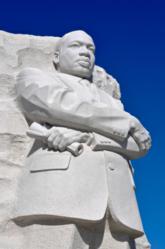 Salt Lake City, UT (PRWEB) January 21, 2013
In August of this year, it will have been 50 years since Dr. Martin Luther King, Jr. delivered his "I Have a Dream" speech to approximately 200,000 people gathered in front of the Lincoln Memorial in Washington, DC. When he gave that speech, 100 years had already gone by since President Lincoln's Emancipation Proclamation.
The people at iFreedom Direct® remember, and wish to offer their tribute to Dr. King's role in the Civil Rights movement of the 1960's. Dr. King's inspirational speech was a watershed moment for that movement – a movement in which so many others contributed to the change that was taking place. That change was breaking down discriminatory barriers like the separate but equal doctrine and the "Jim Crow" laws that still prevailed in parts of the country. Rosa Parks, Jackie Robinson, and countless others from all races and walks of life participated in the movement.
Dr. King was able to eloquently communicate his vision and his philosophy of non-violent protest. And he practiced what he preached. His leadership was an integral part of the movement; and helped to spur the strides that have been made since that time. For many who have been born since then, the inequality that existed in our own country is unimaginable. Although the nation is still on the path, a great deal has been accomplished in society and law. That progress deserves to be celebrated.
In iFreedom Direct's industry, laws like the Fair Housing Act of 1968 and the Equal Credit Opportunity Act of 1975 exist to protect all Americans from discrimination in any aspect of lending on the basis of race, color, religion, national origin, sex, marital status, age and similar factors.
Martin Luther King Day is a time to remember Dr. King and other leaders for their contributions toward a time when every citizen has an equal opportunity to participate in the American dream.
iFreedom Direct®, NMLS #3122, is proud to be an Equal Opportunity Lender.