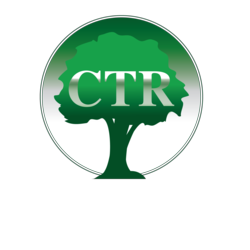 The IRS does not automatically accept tax settlements and handles cases on an individual basis.
New Orleans, LA (PRWEB) January 21, 2013
CTR's New Orleans tax attorney service is excited to announce a new $499 rate for federal investigations. Taxpayers who have large IRS tax debt should never simply enter into a contract with a professional tax service without first understanding what solutions are available for them. Faulty tax services may advertise guarantees such as "pennies on the dollar" services.
The IRS does not automatically accept tax settlements and handles cases on an individual basis. This means any tax professional "guaranteeing" a tax settlement option is lying to its prospective clients and will charge high upfront fees to balance the eventual refunds they will have to offer to customers that did not get "pennies on the dollar".
CTR has a announced a low flat fee of $499 with no special or hidden costs to provide more relief for individuals with tax problems. They have an experienced team of tax negotiators and CPAs that will work to investigate an individual's financial history before suggesting an IRS resolution plan. In addition, California taxpayers can get personalized help from CTR's Sacramento tax lawyer and tax preparation services. The company is now offering customers free consultations without the need to sign up for any services. Delinquent taxpayers should consult a CTR tax negotiator for information about how to get IRS tax relief.
Individuals can handle their IRS debt problems without the help of a professional tax service; however, the years of experience provided by the employees of CTR can ensure that the very best tax settlement is reached with the IRS. Failing to handle income tax problems can have serious repercussions. Alabama residents that do not seek out a Birmingham tax attorney will first have a tax lien placed on their bank accounts or assets. This is a hold on valuable assets that essentially secures the IRS's interests against the taxpayers.
Without starting with the new $499 tax investigation, taxpayers who fail to take action after having an IRS lien placed will cause tax levy actions. An IRS levy is a seizure of bank accounts, assets, wages or even retirement account funds. The purpose of IRS levy actions is to satisfy the taxpayer's liability. After the new $499 tax investigation, CTR may be able to delay IRS levy actions and give a taxpayer the necessary means to enter into a tax resolution.
Taxpayers can take advantage of the $499 deal now available from CTR and get IRS tax help immediately. CTR has many local offices across the United States. California taxpayers can contact their local CTR Oakland tax attorney for more information.
About CTR:
CTR offers tax debt resolution and tax services for individuals and businesses across the United States. The company uses a three step program to create personalized strategies to help taxpayers settle their IRS debt. The company offers many services, including: state and federal tax debt resolution, IRS audit defense, tax preparation and bookkeeping.
Press release submitted by St. Louis SEO Company Leap Clixx