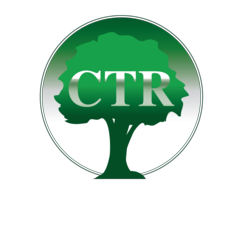 CTR has worked with thousands of delinquent taxpayers to solve their tax problems
Scottsdale, AZ (PRWEB) January 24, 2013
CTR's Norfolk tax attorney is proud to announce it is now offering free tax consultations to taxpayers with Virginia state tax debt or IRS debt problems. The new no-risk and no-obligation tax consultations will be conducted by a senior case analyst on staff. Any taxpayer wanting an answer to their tax debt issues will be able to speak for free by calling a toll free number and have their questions answered. CTR provides personalized service and can work diligently on an individual's case.
Individuals should take advantage of this special opportunity to have their pressing tax questions answered. CTR has worked with thousands of delinquent taxpayers to solve their tax problems. They handle many different types of tax services, including:

Tax resolutions like installment agreements and offers in compromise
Bookkeeping
Tax preparation
IRS audit defense
Penalty abatement assistance
Utilizing the services provided by CTR does not have to be a risky investment for taxpayers. The new no-risk tax consultation means that taxpayers can call a Scottsdale tax attorney or case analyst for information about their situation without worrying about paying large upfront fees before they understand the full situation.
In addition, CTR has differentiated itself from the rest of the industry by requiring all of their customers with tax problems to undergo a financial investigation. Without a thorough understanding of a taxpayer's finances, there is no way to definitively understand what type of tax settlement would be correct. During a free consultation with CTR, clients will learn more about the importance of having a financial investigation.
A Corona tax attorney, for instance, may require California clients to pay for a tax resolution upfront, then discover that the IRS will not accept a tax settlement from that particular client. Unfortunately, for many taxpayers, these types of tax preparers will not refund these fees. CTR avoids this type of business practice and insists that every client know all of their options before they move forward in the process. Many of these options are presented immediately during their new complimentary consultations as well.
Having a professional tax relief company to negotiate for a tax resolution provides many individuals the peace of mind that their IRS problems are being handled correctly. CTR starts this feeling of ease early in their process by providing complimentary no-obligation no-risk consultations. In California, a Fullerton tax attorney may require individuals to pay an hourly rate to meet and determine a legal strategy to deal with IRS debt. The senior case analysts at CTR will do the same for any individual with a tax debt problem without the obligation to sign up for any services.
About CTR:
CTR offers tax debt resolution and tax services for individuals and businesses across the United States. The company uses a three step program to create personalized strategies to help taxpayers settle their IRS debt. The company offers many services, including: state and federal tax debt resolution, IRS audit defense, tax preparation and bookkeeping.
Press release submitted by St. Louis Inbound Marketing Firm Leap Clixx