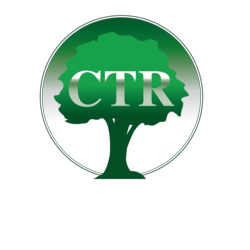 Tax identity theft is on the rise in recent years and projections have pointed to the problem increasing in the coming years
Newport Beach, CA (PRWEB) January 24, 2013
CTR's Newport Beach tax attorney is sharing tips on how to avoid having one's tax identity stolen. Tax identity theft is on the rise in recent years and projections have pointed to the problem increasing in the coming years. The California tax negotiator has five steps that every taxpayer should know to avoid having their identities stolen and their IRS refunds taken by criminals.
The first step, according to CTR tax experts, is to avoid phony emails. The IRS never emails individuals about their taxes. The IRS only communicates with taxpayers by mail or by phone. Phishing emails will ask for personal information that should never be sent unsecured. Criminals will attempt to obtain names, Social Security numbers, addresses, and even drivers license i.d.'s to use on a fake tax return, inflating information on the return to obtain larger tax refunds.
CTR also warns that fake emails will come from a source claiming to be the IRS and other times they may come from an innocent looking email claiming to be someone like an Agoura Hills tax attorney that needs more information to complete the taxpayer's "free" tax return. The company urges individuals to avoid this type of scam.
The second tip from CTR's tax team is to avoid fraudulent tax preparers. Some tax identity thieves will go from town to town each tax season pretending to set up a new tax preparation service. They will make enticing promises like higher tax refunds to victims who sign up for their services. Then before the tax return is submitted, the criminal tax preparer will change the address on the return to be a fake P.O. box or similar faulty address and disappear after the tax refund is sent to the wrong address. If a resident of Los Angeles County is interested in hiring an Alhambra tax attorney, they should first request client referrals from the tax professional before handing over any sensitive information. CTR recommends getting references and client referrals before hiring a new tax service.
The third tip from CTR's experts for avoiding tax identity theft is for taxpayers to always submit their own return. Criminals will have a victim sign the return, then change the information being filed before the tax return is sent. Individuals should also completely check their own income tax returns because the IRS ultimately holds them responsible for the information on their own return, no matter who prepares it. This means a fraudulent tax preparer in Alaska can ultimately cost an Anchorage taxpayer additional penalties and interest for filing a false tax return. That individual would then need to seek federal and Alaska tax debt help from a tax service such as CTR to reach a tax resolution, costing them time and money.
CTR's Newport Beach tax team has released these tips to help more taxpayers avoid the unfortunate situation of having their identities stolen. According to the National Taxpayer Advocate, 16,000 taxpayers have reported problems with tax identity theft in the first half of 2012. It can take months for the IRS investigation and capture of the criminal tax preparer to complete. Taxpayers are urged to contact a CTR representative for further information.
About CTR:
CTR offers tax debt resolution and tax services for individuals and businesses across the United States. The company uses a three step program to create personalized strategies to help taxpayers settle their IRS debt. The company offers many services, including: state and federal tax debt resolution, IRS audit defense, tax preparation and bookkeeping.
Press release submitted by Leap Clixx, a St. Louis SEO Company