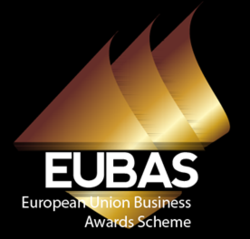 "In a period marked by economic and environmental concerns, their innovation and commitment to customer support was one of the key factors in our decision
London (PRWEB) January 23, 2013
LONDON – Online Case Management software supplier CleverOwl has won the prestigious EUBAS Award after they were judged to have one of the best new products on the market.
This year the competition was tough and included entrants from some of the most innovative Case Management companies within the industry. To win the award, CleverOwl were required to provide references for the panel to vet along with a live demonstration of its software to a panel of industry specialists working in the fields of health care, legal services, social services and not for profit organisations.
"In a period marked by economic and environmental concerns, their innovation and commitment to customer support was one of the key factors in our decision," said Daniel Schechter. "We congratulate them not only for their achievements over the past year but in particular for their obvious dedication to the success of their customers."
As winner of a EUBAS 2012 award, CleverOwl has been recognised for its highly experienced team and extensive knowledge of the Case Management and business intelligence industries. In particular, judges commended CleverOwl's ability to revolutionise the way in which organisations engage with customers; providing B2B businesses with the means to effectively uncover relevant information about customers can be used to enhance and personalise communications.
Joel Blanco, Managing Director at CleverOwl , said "By really listening to our customers and focussing on making our systems accessible, CleverOwl has brought systems to a marketplace that traditionally were too expensive and too complex. This was a collaborative project that involved the whole company, from the MD right down to the customer support department answering calls."
About the company:
CleverOwl is a global provider of BPM, CRM and Case Management systems. Firms throughout financial services, healthcare, legal services, charity and not-for-profit sectors trust CleverOwl software to run their mission-critical operations.
CleverOwl's cutting-edge cloud solutions and services enable businesses and charities to improve service and communication to their clients, allowing them to grow their business while controlling operational risks and costs. For more information on CleverOwl products visit