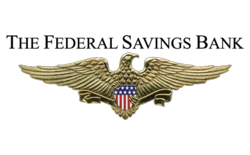 Overall the housing recovery still shows evidence of pushing ahead, as indicated by our December home price trends and 2013 forecasts
Chicago, IL (PRWEB) January 19, 2013
The Federal Savings Bank see that the housing market ended the year on a positive note. As home prices increase and foreclosures decline down to normal levels - real estate experts are expecting success to continue through 2013.
Clear Capital, one of the leading providers of data, collateral risk assessment and real asset valuation and analytics, recently released its Home Data Index Market Report for December 2012, showing the housing recovery is expected to continue through the new year.
"Overall the housing recovery still shows evidence of pushing ahead, as indicated by our December home price trends and 2013 forecasts," said Alex Villacorta, director of research and analytics at Clear Capital. "Quarterly home prices mostly mirrored those of last month and suggest that some buyers took pause in the initial winter months. Yet, looking back over 2012, national yearly price gains of 4.9 percent are still strong."
Villacorta added that the housing market could quickly change if the broader economy falls back into a recession. Also, residual effects of the fiscal cliff could cause the housing market to change its course.
Home prices increased in December by 0.9 percent over the rolling quarter, which was only 0.1 percent lower than November's quarterly rate of growth.
"2013 should be interesting for the housing market, where national gains should continue to see upward growth but likely at a more modest rate," Villacorta said. "Keeping in mind our current gains are off market lows at the start of the year, 2013 gains will be measured against a higher price floor after a full year of recovery. On a local level, we expect to see shifts in the status quo for some hot markets, like Phoenix, as some buyer segments get priced out of recovering markets."
Number of improving housing markets increase
The National Association of Home Builders/First American Improving Markets Index recently increased for the fifth consecutive month. The number of improving housing markets was 242, which is a significant increase from the 201 reported in December 2012.
Considering the number of housing markets improving around the country, more first-time homebuyers might look to purchase a home before prices continue to increase, making it more expensive to purchase the home of their choice.