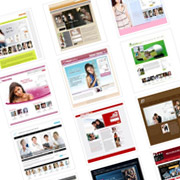 Best dating software that's easy-to-use, customizable, turn-key, open source, and out-of-the-box.
San Jose, California (PRWEB) January 20, 2013
DatingSiteBuilder.com, a leading provider of dating software, dating script, white label dating platform, social networking software, and social networking templates, is thrilled to announce that it also provides complete software packages that enable its clients to establish a wide range of niche dating sites.
Clients of DatingSiteBuilder.com are setting up their own online dating businesses that cater to every category of romantic interest. From sites for singles or married people to those that are created specifically for different ethnicities or religions or those that are designed for athletes or people with full figures, niche dating sites are gaining momentum.
In fact, religious dating sites are the niche categories that are among the fastest growing and they are rapidly absorbing the market share that mainstream dating sites that target generalist audiences previously held.
Niche dating websites focus on uniting like-minded individuals who share very specific hobbies, occupations, lifestyles, desires and interests. With the latest generation software from DatingSiteBuilder.com, people that do not have a background in computer programming can start their own dating website businesses in a matter of minutes.
Every plan at DatingSiteBuilder.com comes with all the elements a person needs to start and maintain his or her own dating website – everything from dating software, dating templates, web hosting, setup, installation to real-time troubleshooting assistance. Discounted pricing plans offer significant savings for contracts that span 12-months, 6-months or 3-month, which are longer-term alternatives to the company's standard month-to-month subscript that costs less than $30 a month. There's also no contract required which means clients can cancel at any time without any hassle. DatingSiteBuilder also offers risk-free 30 days money back guarantee. Clients who are not satisfied using their software and services can cancel their account within the first 30 days and get their full refund.
Additionally, clients have access to a wide variety of active profiles, allowing for the credibility of a new niche dating website to be quickly established without having to struggle through the difficulties that are commonly associated with starting up a business from scratch.
For more information, please visit http://www.datingsitebuilder.com/