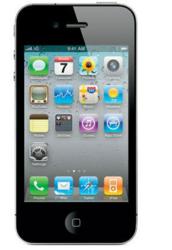 We may be at an impasse point where these devices, like GPS watches and smart phones, live in separate worlds and simply talk to one another
Bozeman, MT (PRWEB) January 19, 2013
Many heart rate monitors and bike computers will use the new embedded Bluetooth Smart technology, but strictly so they can communicate with phones, which have to be very close by, says the Heart Rate Watch Company.
"Other than creating live data feeds to smart phones enabled with Bluetooth Smart there has not been much of a move to adopt it as a standard for an inter-device communication platform for fitness", says Rusty Squire, President of the Heart Rate Watch Company. He adds, "The new Garmin Edge 510 will instantly upload data to training software and social networks, but only if the phone is nearby, and chest straps using Bluetooth Smart also require that the phone is nearby".
Ultimately, the phone weighs a lot more than a watch and does not leave the user hands-free like a watch does. "For cyclists it is not a bad trade-off since most of them carry their smart phones for safety and communication purposes on training rides in a jersey pocket", says Squire. He adds, "For everyone else, like runners and others, it leaves them a bit compromised for where to put it - armbands are not that convenient, can chafe and screen visibility is compromised".
BACK TO THE FUTURE
For right now Squire does not see the smart phone becoming a replacement for a heart rate monitor watch or a bike computer for serious and semi-serious athletes. "Sure the stationary bike user can plop it onto a magazine rack but making the smart phone as convenient as a wrist watch has not happened yet", says Squire.
LEVERAGING THE NETWORK
For now the whole point of Bluetooth Smart technology is for the transfer of data between devices, from say a bike computer to a smart phone, and then leveraging the data network of the phone to move data or locational information so that someone else can see it. "The ability to track someone's location and data in real-time is useful for loved one's, coaches or close friends", says Squire. He adds, "But the same problem exists in that you only have capability when you have access to the network, so many remote locations will lead to no data".
WHERE WILL BLUETOOTH SMART GO?
With fitness devices needing to be connected to a data network and smart phone data plans being relatively inexpensive it is unlikely that the two devices will merge for now. "The smart phone is for staying connected to the world and business, while the fitness device is for measuring fitness data", says Squire. He adds, "It is unlikely that the smart phone manufacturers are going to compromise their devices in any way simply to accommodate fitness, it just won't happen because the communication aspects of the smart phone are just too important".
"We may be at an impasse point where these devices, like GPS watches and smart phones, live in separate worlds and simply talk to one another", says Squire. He adds, "For now I really can't see a compelling reason for a union".