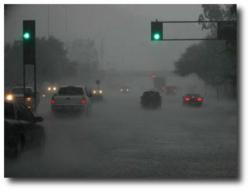 (PRWEB) January 21, 2013
Winter travel can be hazardous. Tire Consultants Inc., a national accident investigation firm, finds that many winter driving accidents can be avoided.
1. Be prepared for hazardous weather conditions. Always check weather conditions by following the local forecasts before venturing out on the roads. Unexpected severe weather can pop up at anytime causing a nightmare for drivers. Forecasts continue to improve with technology but they are limited in nature.
2. Poor visibility is a real problem in winter months. Visibility can be affected by rain, snow or ice on the windshield and headlights. Check and replace all burned out light bulbs inside and outside the vehicle. Other drivers must be able to see the vehicle in order to avoid collision.
3. Maintain tires for better traction. Replace worn out and balding tires with all season tread designs. In northern states it may be advantageous to replace all season tires with snow tires until the spring. Keep inflation pressures to recommended manufacturers specifications.
4. Drivers should not use the cruise control in severe weather conditions. Use caution when traveling on little used roads, bridges and overpasses as these can become treacherous areas.
5. Avoid lane changes and passing of slower moving vehicles on slippery roads. Avoid snow drifts, icy roads, pooling water and slush. The driver's ability to recognize hazards is limited when the road is covered with snow, ice and water. Not only is the snow a hazard but what is hidden underneath the snow or water can be even more hazardous.
6. Slow down; keep a safe distance from other vehicles. A drivers stopping distance will greatly increase in poor weather conditions. Don't assume a vehicle will react in the same fashion as it will in hazardous conditions.
7. Be easy on the gas and brake pedal. Any quick action may cause the vehicle to lose contact with the road surface creating a dangerous loss of steering.
Keith Baumgardner is a forensic expert specializing in tire and wheel failure. He is a certified accident reconstructionist and has performed forensic analysis at Tire Consultants Inc. Alpharetta, Georgia for the past 20 years.