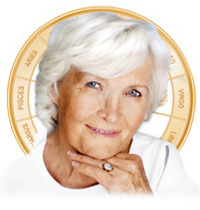 Phoenix, AZ (PRWEB) January 20, 2013
Premium Astrology has been providing astrological reports and guides in numerology to people all over the world for years. These reports and services range in terms of the details offered for the customers and readers of Premium Astrology, and are intended to help people achieve clarity and direction in their lives from an astrological or numerology perspective. In addition to the free reports provided through Premium Astrology, Premium Astrology provides a range of services such as astrology readings and numerology readings to support people on their spiritual path and journey of enlightenment. All of these services are complemented by two multi pronged social media platforms in both the fields of astrology and numerology, to ensure that none of their clients, customers, and readers are left unattended in between readings or the provision of services in this field. In addition to these social media platforms where readers and clients can contact Premium Astrology directly, a Client Care team has been established through Premium Astrology and is now available to readers, followers and friends 24 hours a day, 7 days a week.
Many people today that consider engaging in astrological services or numerology guides for clarity, direction, or even just for entertainment purposes, hesitate to do so in a day and age where scam companies have left a stigma on the field. Premium Astrology is well aware of the number of companies that have left a black mark on an industry that can be so enlightening, and so helpful to so many people. This is why Premium Astrology is committed to ensuring that nobody feels any doubt when they engage in their services. As such Premium Astrology has established a round the clock customer care team making them one of the most accessible and credible astrological services company to date.
In order to remain a successful and reputable company in the field of astrological services, today's provider needs to set a high bar in terms of their commitment to meeting the individual needs of the customers and clients. Most people that engage in an online astrological service never hear from the company they work with after their first reading, until they have to pay for another. Premium Astrology does not work in this manner, and offer their clients and friends a live online chat where Client Care can be accessed twenty four hours a day, seven days a week. For those that are unable to access chat, a support email for the Client Care department is available and all inquiries are answered in a timely fashion that is superior to competitive services.
In an industry where a significant amount of cynicism applies,Premium Astrology and their Client Care team remain committed to setting themselves apart from others in their field by executing a flawless attention to detail with each and every one of their clients. Not many astrological services provide round the clock service, making Premium Astrology one of the most reputable companies to date. For clients that are unable to reach the Client Care team by phone or through online chat, the services of customer support can be accessed through email or by direct message on any one of their multiple social media pages. This unsurpassed commitment makes the Client Care team and the entire team at Premium Astrology, one of the most credible and accessible astrological companies to date.
Premium Astrology is proud to have had the privilege of helping men and women all over the world enhance the quality of their lives through services of spiritual enlightenment. Premium Astrology provides fast and reliable astrological reports and a wide variety of other services through the experience of Astro-Clairvoyant Norah Guide and master numerologist Eric McCallum. The individual success of each of their clients is their highest priority, and Premium Astrology is available to provide live support twenty-four hours a day seven days a week.