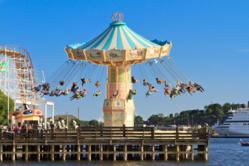 "Our core values at Liberty United are very similar to that of a typical caring family, thus we treat everyone with the utmost respect, integrity and honesty."

Samuel Muradyan
V.P. of Operations
(PRWEB) January 21, 2013
The launch of the site is yet another step Liberty United gained in their ongoing efforts of elevating the industry's service bar to superior levels of expectation, when it comes to insurance for FEC's. The V.P. of operations, Samuel Muradyan, is quoted in stating that "Our core values at Liberty United are very similar to that of a typical caring family, thus we treat everyone with the utmost respect, integrity and honesty."
It is evident from the very first impression what type of a pleasant environment this group of ordinary insurance agents is able to create for the people that seek their help. They take their time and patiently educate and inform the person about every little detail that is crucial in the nature of the operation. Given the specific business scenario presented, they lay out all the options available in today's market, addressing every question and concern and eventually helping the client narrow down and determine what combination of coverage & rate best suites their needs.
For a new venture securing an FEC insurance policy can be a grueling task, this is why they extend all the support needed, so that the client has a deep conviction in their decision making process. By giving every single customer this special treatment, in return this is reflected on the level of loyalty and satisfaction they are all fulfilled with.
In most retail or wholesale market scenarios the terms satisfaction, gratitude, thank you, appreciation etc., are sometimes used as sales gimmicks enticing potential customers; therefore, as consumers we have learned by default to choose one or the other, great service or the lowest price. Not here! Not at Liberty United and certainly not among http://www.insurefuncenter.com personnel. There is no reason to settle for mediocre service if you want a competitive rate, at Liberty United you get them as one.
Not only do they treat current insured clientele with exceptional service, but they generously extend the same professional courtesy to prospect applicants who have been given the "run around" and simply need some clarification. Unfortunately in some of today's various industries, this type of noble conduct is definitely missing. This is why this group of individuals are truly hand-picked. First off they are very well structured to operate as a cohesive group, exceptionally trained, extremely knowledgeable and to top it all off, they genuinely care! Now that is truly a remarkable combination of attributes that anyone would love to associate with.
In conclusion, FEC insurance may seem like a sophisticated term, and shopping for it can truly drive a person to complete level of frustration. But Insure Fun Center can be that oasis in the dry dessert. To specialty insurance seekers everywhere, they are a mouse click or a phone call away to giving your day a complete turnaround and turning your daily exasperation into an inspiring triumph. Even though so many testimonials vouch for the truth, don't take anyone's word for it, see for yourself why so many that came before you are truly filled with gratification towards these unique assembly of professionals called Liberty United Insurance Services, Inc.