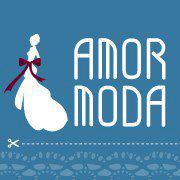 With highly educated and well-trained employees, we are encouraged by our sales numbers.
(PRWEB) January 20, 2013
Amormoda is a Hong Kong based company that has been offering women's dresses since 2008. The company is now in its 5th year, and they are proud to announce the celebrations that are being held to commemorate their 5 years of excellent service.
Amormoda is a well-known online store of women's dresses, including wedding dresses, evening dresses, cocktail dresses, and other special-occasion dresses. Since they have their own designers, pattern making experts, and advanced software engineers, they always bring popular women's dresses for customers. Moreover, new designs are added to their product line weekly to help ladies to catch up with the paces of fashion trends.
As for the future, Amormoda has plans to expand their products and services to the whole world, and they have developed their online store into a multi-lingual platform. A company official was heard saying, "Amormoda is undoubtedly the finest online store that offers a full range of women's dresses with free shipping to people all around the world."
Eason Chen, CEO of Amormoda.com, said, "So, if any person wants to get wedding dresses or other special-occasion dresses, Amormoda should be an obvious choice. Professionals at Amormoda.com are dedicated to providing high-level customer support and services. The company plans to add more designs from top designers to its product line, and improve the users' shopping experience online."
For more information or advice, please visit their website at http://www.amormoda.com/