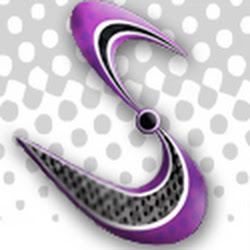 Connect to the World.
Denver, CO (PRWEB) January 20, 2013
The Business Journal proclaimed that the US economy has finally turned around from its downward trend in 2012. However, other reports on SMEs have stated that they experienced stagnation instead of growth. A sector amongst the SMEs made it a trend to start up small businesses and then sell it to other buyers for a handsome profit. But the buyers were reluctant to make purchases last year and the number of closed sales remained at 4730, which was only a small bit better than the stats of 2011, stated the news. The news was published on http://bit.ly/13SUNen on the 17th of January and it further found that the economic instability has got buyers worried about whether the SMEs would prove to be profitable for them and whether access to finance would be an easy task. Even banks aren't too encouraging and remained cautious about the loans they offered because the survival and growth of small and medium businesses remained debatable.
XSM states, the key to making businesses profitable is to find ways to cut back on unnecessary costs so that more funds remain for smart investments. One such unnecessary cost for SMEs is advertising cost. SMEs don't need to empty their pockets on spreading awareness about their products and services anymore. They can increase their visibility by creating their very own websites and by promoting their offerings through it. Modern consumers these days prefer browsing for products online anyway before they make any purchase decision. An SEO integrated website will make sure that the company name appears in search engine results and potential consumers come across it more easily. The greater the visibility, the more likely that buyers, customers, as well as investors of SMEs would be attracted to them. Also, the greater ranking a website of a business has on search engines, the greater probability there is that a buyer is likely to offer a price for it.
Choosing the right kind of web design package can be a hassle because different companies offer different standard packages which usually don't offer all that the client is looking for. For this reason, XSM remains the undefeated leader in this field due to its customizable packages on http://www.connecttotheworld.com. Clients pay for exactly what they are getting. Other services are also offered by XSM such as business coaching and link building. For more information, visit http://www.connecttotheworld.com.