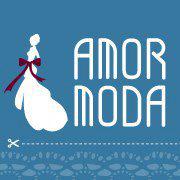 (PRWEB) January 20, 2013
Today, Amormoda, an online shop for wedding dresses and special-occasion dresses, announces that they are ready to carry its evening dress promotion for Valentine's Day. According to Eason Chen, CEO of AmorModa.com, all customers can get a discount, up to 55% off, in the promotion, which will last from Jan. 21, 2013 to Feb. 15, 2013.
"Valentine's day can be an important time every year. For those with loved ones, it's something to look forward to. Together with high-quality materials and free shipping, our cheap evening dresses must have excellent market potential." Said, Eason Chen, CEO of the company.
The evening dresses from Amormoda are famous for these several characteristics: rich choices, fine tailoring, and meticulous production. They are carefully designed so that the customers can convey their messages to their beloved on Valentine's Day.
In addition, AmorModa has released its multi-lingual platform to serve its customers from all over the world. Most staff can encounter the panic buying wave before Valentine's Day, and they promise to provide good customer care for each client.
About Amormoda.com
AmorModa.com focuses on wedding dresses, evening dresses, bridesmaid dresses, prom dresses, and other special-occasion dresses. The reason to choose AmorModa.com is very simple: AmorModa.com offers high quality products at affordable prices, and their customer service is a top priority.
For more information or advice, please visit http://www.amormoda.com/