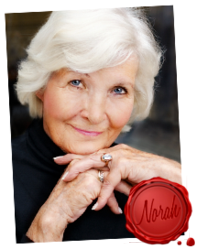 Phoenix, Arizona (PRWEB) January 23, 2013
Astro Clairvoyant Norah Guide has been working with Premium Astrology for years in the provision of astrological reports, transit period guides for luck and happiness, free readings, and a wide range of other services and products in the fields of predictive astrology. While these services are provided for the entertainment purposes of their clients and friends, the accuracy and reliability of these services has lead to an extensive following of friends and fans of Premium Astrology and Norah Guide from all across the globe. Many of the friends and clients of Premium Astrology also use these services to assist and support them on their journey of enlightenment. In an industry where reputations from previous companies have made negative stigmas difficult to overcome, Premium Astrology and Norah Guide have stepped up to the plate and risen above many other companies in their field by offering services and products to their loyal friends and clients that go beyond a traditional reading or report, at no extra cost to them.
Norah Guide and Premium Astrology know their clients depend on quality services and products, and that they deserve a premium experience when they are consulting in the field of astrology. As such, Premium Astrology has launched a multi-pronged social media platform for Norah Guide to bring her one step closer to her readers so she can continue to serve them at the global level, at no extra cost to them, in the way that they deserve. Loyal friends and followers of Norah Guide and Premium Astrology can now communicate with Norah Guide one on one through her social media pages, and strengthen their journey's on their path of enlightenment. Most astrologers and psychics don't have a rapport with even their most loyal clients in between readings, but Premium Astrology knows the importance of maintaining quality rapport with their friends and followers who have been so loyal over the years.
In addition to this, Norah Guide offers several ongoing blog discussion series to take her reader's journeys of enlightenment to an all new level by exploring topics in depth that will enhance their spiritual journeys. Topics such as twin flames, Moon Sign compatibility, the world of spirit animals, and so many more are all topics she currently is offering a blog discussion series on. Readers can access these free discussion series through the feeds on the Norah Guide Social Media Platform. But Norah Guide's relationship with her friend and followers does not even stop there. She takes her journey with them to the next level by inviting them to send in questions or comments as their means of participating in the blog discussion series. Readers that send in their questions or comments pertaining to the blog discussion topic may even have the chance to see their question published in a future blog series article or feature post.
Norah Guide wants her relationship with her friends and followers to be more than today's standard astrologer relationship, one that can assist as many as possible on their quest for enlightenment. When Norah can't be online to answer her reader's questions directly, Premium Astrology offers live 24/7 support regarding all of their products and services by email, live chat, or toll free during business hours in their efforts to support each of their clients at every step on their path of enlightenment.
###
Premium Astrology is proud to have had the privilege of helping men and women all over the world enhance the quality of their lives through services of spiritual enlightenment. Premium Astrology provides fast and reliable astrological reports and a wide variety of other services through the experience of Astro-Clairvoyant Norah Guide. The individual success of each of their clients is their highest priority, and Premium Astrology is available to provide live support twenty-four hours a day seven days a week.