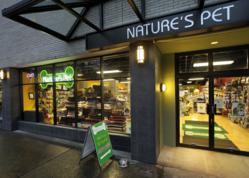 We are deeply concerned for the well-being of those animals
Portland, Oregon (PRWEB) January 20, 2013
Nature's Pet Market Franchising has announced that participating Nature's Pet Market stores throughout Oregon and Washington will be donating 1% of their gross sales over the next 3 weeks (starting on Monday, January 21st) to local Portland and Salem animal rescues directly assisting in the relief efforts of the "warehouse dogs" incident in Salem, Oregon.
"We are devastated by what has happened," says Michael Seitz, CEO of Nature's Pet Market Franchising, "We are deeply concerned for the well-being of those animals and feel it our ethical obligation to do our part and help in any way we can."
In an emergency meeting called with key owners from local Nature's Pet Market stores, store owners collectively made the decision to assist immediately. "It's part of our Mission Statement and a core belief of all of our owners," says Seitz. Four of Nature's Pet Market's core principles stated on its Mission Statement are related to the recent tragedy.
-We believe pets are an integral part of our families and deserve our utmost kindness and respect.
-We believe pets should receive the best care possible.
-We believe proper nutrition is an essential component to ensuring our pets are given the best chance for sustained health and long-term well-being.
-We believe in supporting local shelters and rescues and remain committed to reducing pet overpopulation.
Local rescues participating in relief efforts:
Oregon Humane Society
1067 NE Columbia Blvd. Portland, OR
(503) 285-7722
Willamette Humane Society
4246 Turner Road SE Salem, OR 97317
(503) 585-5900
Marion County Dog Shelter
3550 Aumsville Hwy. SE Salem OR 97317
(503) 566-6966
Nature's Pet Market opened its first Oregon store in 2005 and has since grown into the largest locally-owned and operated natural pet supply chain in Oregon.
For individuals wishing to donate directly to the rescues or additional information about the donation efforts, please contact Sandra Crawford at scrawford(at)npmfranchise(dot)com or your local Nature's Pet Market store.