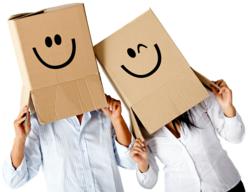 Detroit, Michigan (PRWEB) January 22, 2013
"Perhaps the biggest problem with debt settlement programs is that many programs do very little to protect the consumer client once a settlement deal is reached," says David Soble, the managing attorney for Proven Resource, a financial and legal relief firm. Proven Resource has developed the "Debt Detox in-a-Box" program that allows the client to download the required debt settlement documents off the company's website. Once the process begins, the client can track their progress on a secured system, effectively known as the "Box".
Proven Resource provides an attorney supervised debt settlement program that ensures the creditor is working with the client. That makes a huge difference for the client. "So long as the client is 'paying as agreed' under the new plan, they should be not be harassed by any creditor afterwards. We make sure of it. We'll bring an action under the Fair Debt Collection Practices Act ("FDCPA"). Money damages coupled with the creditor liable for the attorney fees has bite" says Soble.
Still, one has to be vigilant when working with a debt settlement program and should understand the following when enrolling:
1. All unsecured creditors have to be included in the plan;
2. Additional spending on a credit card included in the plan must stop;
3. Running up balances or taking out large cash advances immediately prior to enrolling in a
plan is not recommended;
4. Sitting down, face- to- face, with a local firm or debt counselor is strongly preferred.
Be careful when working with out- of- state companies over the phone; and
5. Enrolling in a debt settlement programs can affect your credit score. However, when weighed against filing a bankruptcy or defaulting on your debt entirely, legitimate programs serve as a wonderful bankruptcy alternative.
"Relieving clients from heavy debt burdens is what gets me to the office every day. I love negotiating a better payment plan for them. Balancing the savings for my clients with creditor concerns can be challenging, but in the end it is a "win-win" for everyone," says Soble, "and nothing beats a happy client".